DEF LEPPARD'S "HYSTERIA ON THE HIGH SEAS," ON THE VERGE OF SELLING OUT; ANNOUNCES ARTIST ADDITIONS AND UPDATES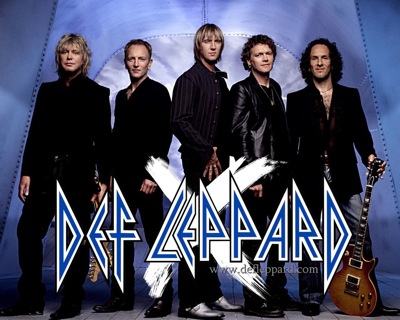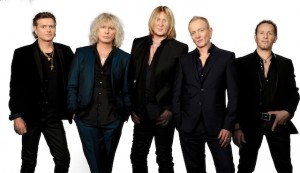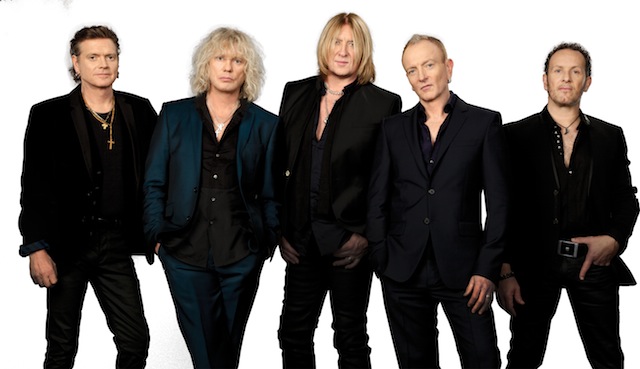 Def Leppard's inaugural fan cruise, Hysteria On the High Seas–a four-day, four-night voyage out of Miami this January 21st-25th, aboard the MSC Divina–has announced a number of updates this week as the cruise is on the verge of selling out. Cruise updates include: the additions of Frank Hannon (long-time Tesla guitarist) plus Kix; complimentary "on tour" photo with Def Leppard for all cruisers; Rick Allen's Art Exhibit aboard the ship; exclusive unveiling of Def Leppard's own craft beer; and two new payment options. For booking and more information, please visit DefLeppardCruise.com.
Additional cruise updates announced include:
-The unveiling of a new Def Leppard craft beer that that band is working on; cruisers will have the opportunity to be the first to taste in an optional beer tasting event with the band (for a small fee). Details regarding pricing and ticketing will be announced shortly.
– Each passenger will be assigned to a photo group for their complimentary Def Leppard "On Tour" photo.
– Def Leppard's drummer–Rick Allen–will bring his visual expression to life with paint, light and canvas with his Rick Allen Art Exhibit aboard the cruise. Each amazing piece that Rick creates has a story and a connection to his life and cruisers will get to enjoy his work up close and personal.
As previously announced, Def Leppard's Hysteria On The Seas fan cruise will include:
Def Leppard Theater Performance
Def Leppard "Storytellers" Performance and Q&A
Def Leppard's Vivian Campbell in Last in Line Performance
Eddie Trunk's "Def Leppard – Behind the Music"
Daily performances from support artists on four stages throughout the ship
Support Artist "Storyteller" Performances
Support Artist Meet & Greets/Photo Ops, Jams and Q&A Sessions
Special Events, Theme Nights and much more
Def Leppard Cruise has announced two new payment options (beyond the standard payment plan):
– EZ Pay Plan: This special no interest installment plan is designed to assist fans who need an extended installment option in order to attend. While supplies last, fans may secure their spot aboard the cruise for ONLY $499 USD per person down (double occupancy), with the remaining balance payable over twelve equal monthly installments beginning the month after the initial reservation is completed and debited on the 20th day of each month (or next business day).
– Paid In Full Plan: For those who prefer to pay their cruise fully in advance, a 5% discount off the base fare is available. Fans will save money and have the peace of mind of knowing that their cruise is squared away and fully paid for. For more information on these payment plans, go to DefLeppardCruise.com.
One of the greatest rock bands of all time and heralded as an institution in both the music and touring industry, Def Leppard will bring their spectacular live shows and arsenal of hits (including tracks off their long-awaited new studio album out this October 30th) aboard the MSC Divina, as Hysteria on the High Seas visits Grand Bahama Island and the private island paradise of Half Moon Cay, Bahamas. In addition, passengers sailing aboard the cruise will receive complimentary admission to an exclusive pre-cruise event on Wednesday, January 20th in Miami, FL, featuring special guest artists and more (details TBA).
This exclusive cruise is a fantasy camp for enthusiasts of Def Leppard, with non-stop entertainment, activities and fun. While this cruise is about all things Def Leppard, the "Hysteria" continues with some of the great names from the 80's and beyond, with a lineup that includes: Tom Keifer; Last in Line featuring the original line up from Dio's classic Holy Diver, and Last In Line Records featuring Def Leppard's Vivian Campbell alongside fellow founding Dio members Vinnie Appice, Jimmy Bain and Claude Schnell, along with vocalist Andrew Freeman; Eric Martin (Mr. Big); Ritchie Kotzen; Kip Winger; and Eddie Trunk and Luc Carl as hosts. Just added to the line-up Frank Hannon, long-time Tesla guitarist, Kix–Steve Whiteman (lead vocal), Jimmy Chalfant (drums, vocals), Ronnie Younkins (guitars), Brian Forsythe (guitars) and Mark Schenker (bass)–who just released their highly anticipated and first new album in 19 years. KIX was recently hailed "Best Performers" at both Rocklahoma and M3 Rock Festival, where they played alongside metal heavyweights Sammy Hagar, Alice Cooper, Queensryche and more.