MEGADETH STREAM NEW SONG "FATAL ILLUSION"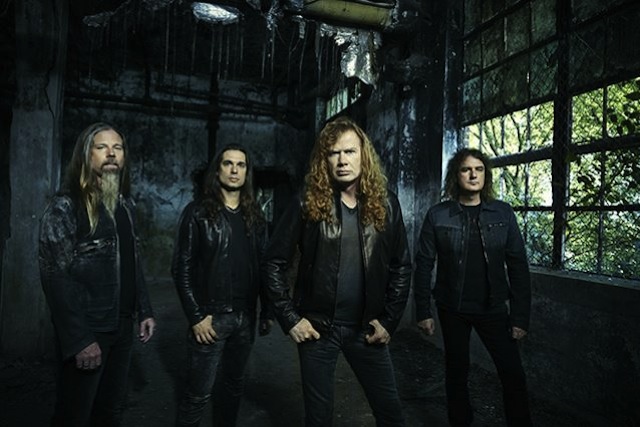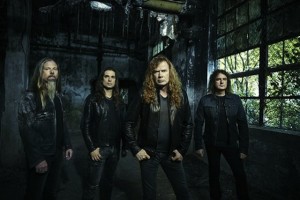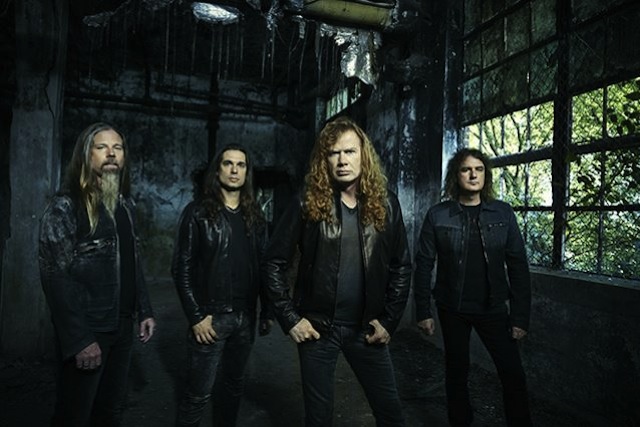 Megadeth's new album Dystopia is due to be released on January 22nd, 2016. In the meantime, the band is streaming a new song from the album called, Fatal Illusion, which will be available as a digital single on October 16th through Universal Music Enterprises. Listen to it below.
Dystopia will feature the band's new lineup, including founding members Mustaine (guitar, vocals) and David Ellefson (bass) alongside Lamb Of God drummer Chris Adler and Brazilian guitarist Kiko Loureiro (Angra).
Dystopia track listing:
1. The Threat Is Real
2. Dystopia
3. Fatal Illusion
4. Death From Within
5. Bullet To The Brain
6. Post American World
7. Poisonous Shadows
8. Look Who's Talking
9. Conquer Or Die
10. Lying In State
11. The Emperor
12. Last Dying Wish
13. Foreign Policy (cover of a Fear song)
The band also recorded a cover version of Budgie's Melt The Ice Away.