CINDERELLA MEMBERS ERIC BRITTINGHAM AND JEFF LABAR FORM CHEAP THRILL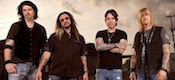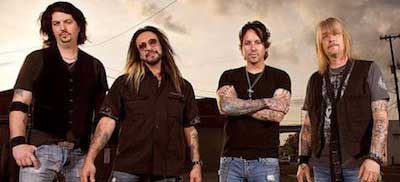 Cinderella bassist Eric Brittingham and guitarist Jeff LaBar along with vocalist/guitarist Brandon Gibbs (formerly of The Gibbs Brothers) and drummer Troy Patrick Farrell (White Lion, Gilby Clarke) in a new band called Cheap Thrill.
Cheap Thrill brings you a sound flavored with Cinderella tunes such as Nobody's Fool, Heartbreak Station and Hello Or Goodbye from LaBar's soon-to-be-released CD, along with the newest song from Brandon's solo record, This Town, which is currently featured on ESPN 2 for the NHRA season. This show is littered with popular covers and stadium rock songs.
When Cinderella isn't touring, Gibbs and Brittingham have always found themselves working together off and on over the last five years. With the recent addition of LaBar, the Nashville-based group CHEAP THRILL made its debut on the Monsters Of Rock cruise in March 2013, with two more rock and roll cruises immediately following.
Brittingham and LaBar are pumped about Cheap Thrill and the opportunity to work together again and alongside Gibbs.
"Being able to transition from a three-piece acoustic show to a full band keeps the project fun and versatile," says Brittingham. "It's all about the music," adds Gibbs. "We have finetuned a product that will appeal to audiences of all ages."