CHIP Z'NUFF RELEASES FIRST SOLO RECORD, STRANGE TIME, ON FEBRUARY 3RD FEATURING ROBIN ZANDER, STEVEN ADLER, DALE BOZZIO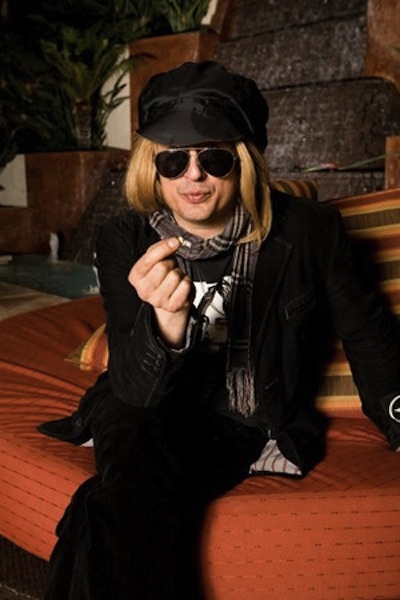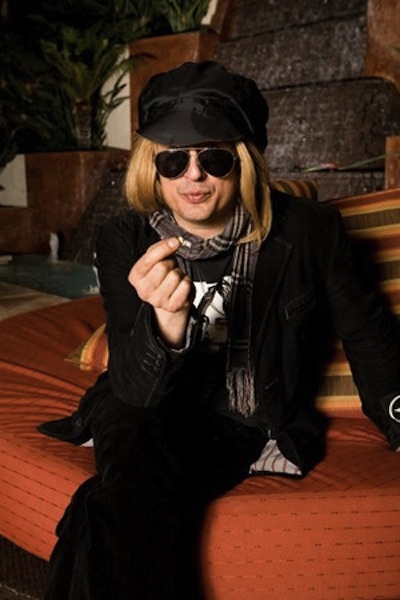 On February 3rd, Deadline Music (imprint of Cleopatra Records) will release Strange Time, the first solo album by Chip Z'nuff. The ten track record marks a departure from the trademark Enuff Z'nuff trip-pop sound, with heavier guitars and more psychedelic elements. In addition to special guest appearances, the album includes a bonus five track EP collaboration with Steven Adler (Guns N' Roses).
"It's a stoner rock record," said Z'nuff, matter-of-factly. "What I have with Enuff Z'nuff is special, but this is a labor of love. I started these songs while going through every type of hard time – family, finances, relationships – and found moments of clarity while writing." He also called on some tour buddies and long-time friends to guest on the record.
Having played bass for both Dale Bozzio (Missing Persons) and Adler (Adler's Appetite), Z'nuff knew they'd contribute something truly unique (Z'nuff calls Adler's drumming "incendiary"). Home state legend Robin Zander lends his pipes to All Day and All of the Night. Geezer Butler's son, Biff, sings on Rockstar.
Strange Time was recorded at Chicago Recording Company in Chicago and Abbey Road Studios in London. Performers include Z'nuff (vocals, guitar, bass), Adler (drums, percussion), Biff Butler, James Morrison Jr., Steve Ramone, Sir Ashley Scott, Robin Zander, and Scott Faukes.
Strange Time track listing:
~ all songs written by Chip Z'nuff except where noted ~
Sunshine
Rockstar
Strange Time (written by Chip Z'nuff and Trent Reznor)
Dragonfly
Still Love Your Face (written by Chip Z'nuff and Wendel Rey)
F..Mary..Kill (written by Chip Z'nuff, Howard Stern, and Steve Miller)
Anna Nichole (written by Chip Z'nuff and Syklopps)
Strike Three
Hello To The Drugs
All Day And All Of The Night – featuring Robin Zander & Steven Adler (written by Ray Davies)
Bonus EP: Steven Adler and Chip Z'Nuff
My Town
Yesterday (Another Wasted Day)
The Game
Tonight We Met (And Now We're Going To Fuck) – featuring Slash & Dale Bozzio
The Pain Is All On You (written by Chip Z'nuff, Steven Adler, Paul McCartney)
Stream the song Hello To The Drugs, here.
Strange Time will be available at record stores and online retailers including iTunes and Amazon on February 3rd.
In addition to a career in broadcasting as a go-to guest on Howard Stern's radio show and co-host of "Mancow TV," Chip is writing his autobiography. It will chronicle, in part, his three decades in EZ. In 1989, Enuff Z'nuff released its self-titled debut, and the hit singles New Thing and Fly High Michelle, which earned them the first of two Gold records, huge credibility in the music video landscape, and legions of fans from the pop, rock, hippie, metal, and glam communities. Rolling Stone, David Letterman, and Howard Stern have all been continued vocal supporters of the band.
Enuff Z'nuff has a west coast run in February:
19 Vamp'd Las Vegas
20 Whisky-a-Go Go Los Angeles
21 Fulton 55 Fresno
22 The Boardwalk Sacramento
24 El Corazon Seattle
25 Tonic Lounge Portland
27 RockBar Theater San Jose
28 TBA
To connect with Enuff Z'nuff on the web:
enuffznuff.com
facebook.com/Enuff.Znuff.Official