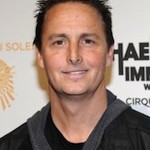 Former Guns N' Roses bassist Duff McKagan and Pearl Jam's Mike McCready have formed a new supergroup with former Screaming Trees' drummer Barrett Martin. The new group is currently unnamed, and the band is looking for multiple vocalists to help flesh out ideas new and old.
"Duff and Barrett and I got together. We wrote some new stuff and we took some of those old Mad Season demos from that [unreleased] second Disinformation record, so we are trying to find something to do with those," McCready told Billboard. "We're talking to Jaz [Coleman] from Killing Joke and I've been trying to find some singers to work on some of that stuff."
The new band hasn't decided on any release dates for their music, but according to Martin, that depends on the vocalists. "As the different singers finish their songs and turn them in, that will determine when they get put out," he said.
additional source: rollingstone.com