BRUCE DICKINSON DISCUSSES IRON MAIDEN'S NEW ALBUM AND STATES HE IS ALSO WORKING ON A NEW SOLO RECORDING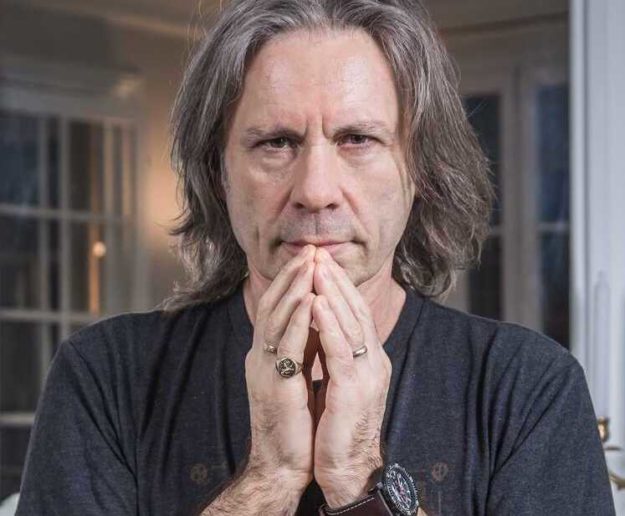 Greg Prato of Heavy Consequence spoke with Iron Maiden frontman Bruce Dickinson, excerpts from the article appear below.
When asked what keeps Maiden at the top of their metal game after so many years? He said, "We are a lot better players now — in many ways — than we were 20 years ago, certainly 25 years ago. Because we're not thinking quite so much down the same tramlines. And because of that, it's enabled us to do an album like Senjutsu."
…He continues, "It was pure good fortune that we recorded it when we did. And perhaps because we were so relaxed and couldn't see in our crystal ball what was coming up, and we knew we had to sit on the album no matter [what] happened — because [there was] no point in putting it out until after we'd done The Legacy Tour…"
In addition to the new Maiden album, and his spoken-word tour, Dickinson is plotting his first solo album in more than 15 years. "I've been working on it on and off since [2005's] Tyranny of Souls. But between lockdowns and albums and Maiden tours and everything else, it's like I'm looking for a clear space to actually nail it, and say, 'OK. This is what it's going to be'."
Read more at Heavy Consequence.
Iron Maiden's Legacy Of The Beast tour begins on September 11th in El Paso, Texas, and winds down, on October 27th, in Tampa, Florida. See the band's entire tour schedule here, and to order tickets, click here.
Dickinson's spoken word tour remaining dates are:
3/6 – Seattle, WA @ The Moore Theatre
3/12 – Las Vegas, NV @ House Of Blues
3/14 – Vancouver (New Westminster), BC @ Massey Theatre
3/16 – Victoria, BC @ Royal Theatre
3/18 – Edmonton, AB @ Winspear Centre
3/20 – Winnipeg, AB @ Burton Cummings Theatre
3/21 – Calgary, AB @ Jack Singer Concert Hall
3/23 – Montreal, QC @ MTELUS
3/26 – Ottawa, ON @ Algonquin Commons Theatre
3/27 – Quebec City, QC @ Palais Montcalm
3/29 – Hamilton, ON @ FirstOntario Concert Hall
3/30 – Kitchener, ON @ Centre in the Square