BLACK SABBATH TO RELEASE A DELUXE EDITION OF "PARANOID"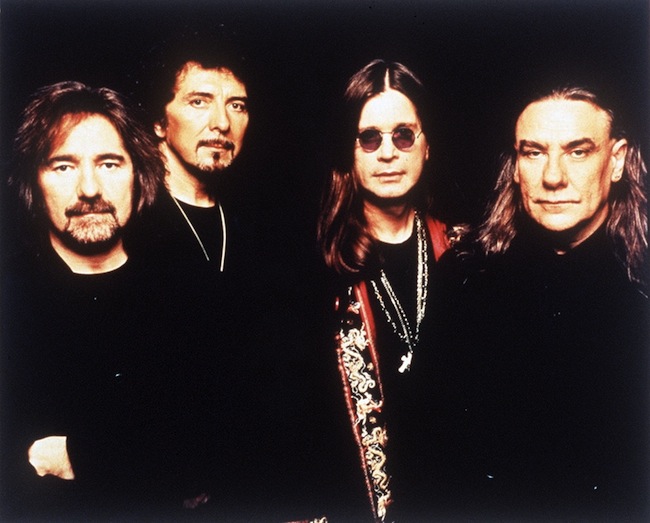 On the heels of announcing their Ultimate Collection, Black Sabbath will also release a four-disc super deluxe edition of their 1970 second album, Paranoid.
It'll be released on November 11th, to coincide with the band's final run of live dates on their, The End tour. The trek is scheduled to wind down in February, with two dates in their hometown of Birmingham.
The Paranoid package will include the 2012 remaster of the original album, along with a rare 1974 stereo quad mix. In addition, it will also include two live performances from 1970 in Montreux and Brussels.
It'll also feature a hardbound book with extensive liner notes, photos, memorabilia, a poster and a replica of the tour book sold during the Paranoid run of shows that year.
It'll also include new interviews with Ozzy Osbourne, Tony Iommi, Geezer Butler and Bill Ward.
Initially released in 1970, Paranoid featuring the classic title song, along with Iron Man, War Pigs, Fairies Wear Boots, Hand of Doom and Electric Funeral, reached number four in the UK singles charts and number 61 on the Billboard Hot 100 in the US.
The Paranoid Super Deluxe Edition is available for pre-order through Amazon.
Black Sabbath Paranoid Super Deluxe Edition track list
Disc One: Original Album, 2012 Remaster
1. War Pigs/Luke's Wall
2. Paranoid
3. Planet Caravan
4. Iron Man
5. Electric Funeral
6. Hand Of Doom
7. Rat Salad
8. Jack The Stripper / Fairies Wear Boots
Disc Two: 1974 Quad Mix
Disc Three: Live in Montreux 1970
1. Intro
2. Paranoid
3. N.I.B.
4. Behind The Wall Of Sleep
5. Iron Man
6. War Pigs
7. Fairies Wear Boots
8. Hand Of Doom
Disc Four: Live in Brussels 1970
1. Paranoid
2. Hand Of Doom
3. Rat Salad
4. Iron Man
5. Black Sabbath
6. N.I.B.
7. Behind The Wall Of Sleep
8. War Pigs
9. Fairies Wear Boots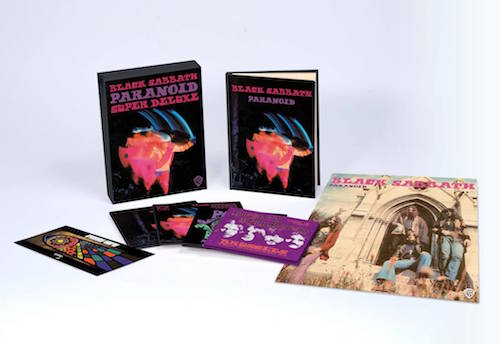 additional source: classic rock via teasrock.com