AIRBOURNE STREAMS "RIVALRY"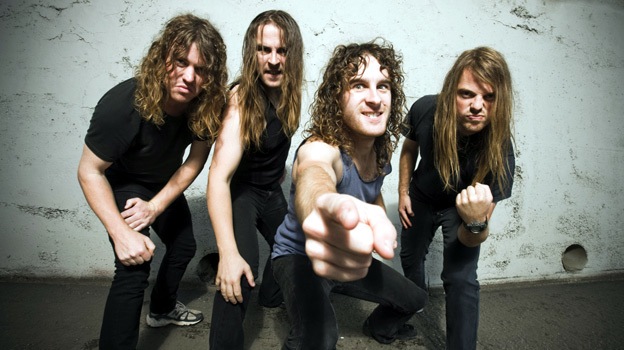 Airbourne have released a video for the song Rivalry, from their forthcoming CD, Breakin' Outta Hell, out September 23 rd through Spinefarm Records. View the clip below.
It's the second song to be released from the band's fourth album, following the title track, which can be viewed here.
Frontman Joel O'Keeffe says, "The lyric probably came from us watching Football Factory or The Firm, one of those kind of films and I think at the time there was a big grand prix race on, lots of intense rivalries being reported in the media. Plus, as with other songs we've done, there's an aspect here of rock n'roll taking a stand against those corporate forces that seek to restrict our freedoms, that try to shut down the little live venues, leaving bands with nowhere to really hone their craft."
Airbourne North American tour dates:
September:
16 Seattle, WA Tractor
17 Vancouver, BC Commodore
20 Victoria, BC Sugar
22 Kamloops, BC Cactus Jacks
23 Calgary, AB Gateway
24 Edmonton, AB Union Hall
25 Saskatoon, SK Saskatoon Events Center
28 Winnipeg, MB Pyramid
29 Minneapolis, MN Triple Rock
30 Chicago, IL Bottom Lounge
October:
1 Detroit, MI Smalls
4 Waterloo, ON Maxwell's
5 London, ON London Music Hall
7 Toronto, ON Opera House
8 Montreal, QC Corona Theatre
11 Boston, MA The Middle East
12 New York, NY Gramercy
14 Baltimore, MD Soundstage