BLACK COUNTRY COMMUNION TO RELAUNCH IN 2017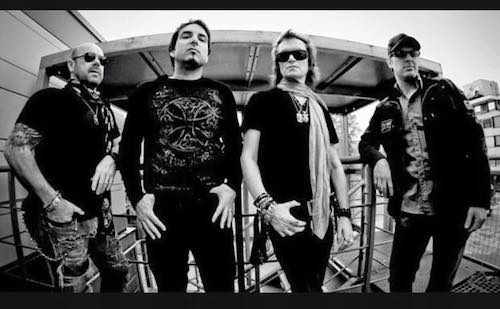 Black Country Communion — the band that features bassist/vocalist Glenn Hughes, guitarist Joe Bonamassa, keyboardist Derek Sherinian and drummer Jason Bonham — will be getting back together after more than four years apart.
Hughes, Bonham and producer Kevin Shirley confirmed the news on Facebook, where Hughes said, "Preparing BCC rocket ship relaunch for 2017. All systems go."
"To quote Joe this morning, 'Maybe it's time to break out the heavy bats again," Hughes wrote in a separate Facebook post. "Thanks so much for your very kind messages. We hear you, and time is the healer."
Black Country Communion released three albums: Black Country Communion (2010), Black Country Communion 2 (2011) and Afterglow (2012).