BASSIST PETE WAY LEAVES THE HOSPITAL AND IS HOME RESTING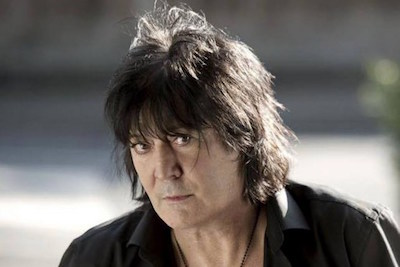 As previously reported, former UFO bassist Pete Way was hospitalized after suffering a heart attack last weekend.
The bassist has been released and reports he's hoping to be feeling better after "some home rest and cooking."
Way says in a statement, "I must thank the staff at the Royal Bournemouth Hospital who treated me with such kindness – from the porters and paramedics to the nurses and doctors and all the staff at Ward 22.
Nothing was too much trouble and they all had a cheery smile for me. I couldn't have asked for better care anywhere in the world. I would also like to thank my wife Jenny who has been my rock and, like the cancer, I'm sure I wouldn't have beaten it without her and, of course, you guys.
I do believe in the power of prayer but, to be honest, I really don't feel very well. Jenny won't let me lift a finger so hopefully I will start to feel better after some home rest and cooking."
According to his wife and manager Jenny, Way will return to hospital in a few weeks to have an electric shock put through his heart to get the organ beating normally. He faces an operation to repair a valve if that proves unsuccessful.
In 2014, Way was given the all-clear after a year-long battle with prostate cancer. At the time, he urged men to get checked, saying, "All men over 50 should go and get tested – it's a simple procedure and it could save your life."
Way has been working on his solo album Walking On The Edge, which is scheduled to be released later this year. It's said to feature 14 new tracks and is being produced in Los Angeles by Mike Clink.
additional source: Classic Rock via teasrock.com