AFTER BATTLING ILLNESS, GUITARIST TONY MACALPINE ANNOUNCES OCTOBER TOUR DATES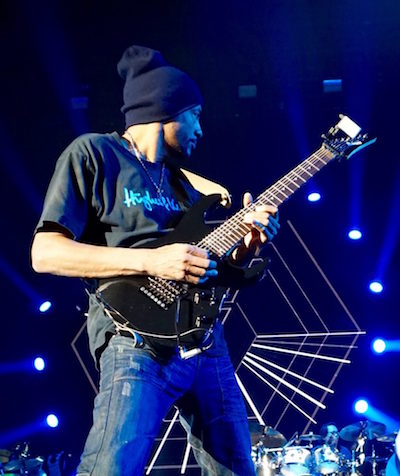 Guitarist Tony MacAlpine has released the following statement:
"Hello Friends and music family! I hope all is well for everyone reading this.
It's been a while since I have reached out to you, but now the good fortune of health and timing is allowing me to do so. I have been feeling back to normal and tests indicate that all is well in medical land. Deep and sincere thanks to you all for your wonderful support through this very difficult last 12 months.
I will be playing a run of US West Coast shows in October with my trio: Aquiles Priester (drums) and Bjorn Englen (bass). There will be some solo/headline shows, and some very cool shows supporting Steve Vai!
We are looking forward to seeing you at the shows! I will be playing some carefully selected material from my repertoire. The band and I are very anxious to play for even more of you around the world in the next 12 months.
Have a great summer… play loud and listen proud!
Tony MacAlpine"
Tony's tour dates are as follows:
Oct 7: Studio City, CA – The Baked Potato
Oct 8: Riverside, CA – Fox Performing Arts Center*
Oct 9: Las Vegas, NV – House Of Blues*
Oct 11: San Diego, CA – House Of Blues*
Oct 12: Ventura, CA – Ventura Theater*
Oct 13: San Francisco, CA – The Fillmore*
Oct 14: Sacramento, CA – Ace Of Spades*
Oct 16: Portland, OR – Revolution Hall*
Oct 17: Seattle, WA – Studio Seven
Oct 20: San Diego, CA – Brick By Brick
Oct 28: San Pedro, CA – Alvas Showroom
* supporting Steve Vai's Passion and Warfare 25th Anniversary Tour.