DON DOKKEN DISCUSSES CLASSIC LINE-UP REUNION WITH EDDIE, SAYS "I THINK IT'S GONNA BE FUN"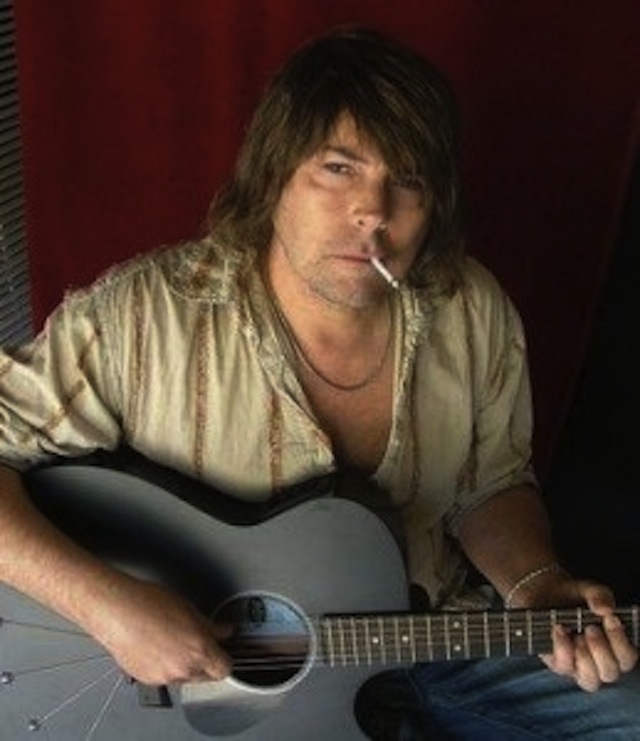 Singer Don Dokken was a recent guest on Eddie's Sirius/XM show, Eddie Trunk Live. Dokken discussed the band's forthcoming, classic line-up, reunion shows in Japan. Highlights from the interview appear below, as transcribed by blabbermouth.net.
On money being the main motivating factor in the classic Dokken lineup reuniting for a handful of shows in Japan this fall:
"I'm looking forward to playing with George [Lynch, guitar] and Jeff [Pilson, bass]. Of course, Mick's [Brown, drums] still in Dokken, the current lineup. It's not glorious. But when someone sticks an 'X' amount of dollars with a lot of zeroes attached, what are you gonna say? 'No, I'm busy'? I mean, c'mon, man. You think David Lee Roth went back with Van Halen because he just felt like it. I mean, it's about money. And Guns N' Roses — do you think they're doing it 'cause they're all madly in love with each other? I don't think so."
Discussing why now is the right time for this reunion:
"I think it was a lot of accidents involved. The first time we were gonna do it, we were gonna come on your show and talk about it. The morning we were gonna be on your show, Jeff called and said, 'Don't say it.' And I said, 'What?' He says, 'Well, I haven't talked to the guys in Foreigner yet. Apparently [they're] gonna book a bunch more shows. I'm not sure I can do it.' And I said, 'Well, you should have sorted all that out before George and I look stupid on Eddie's show.' And this time, it just turned out that October, Jeff has some downtime. And I said, 'Well, if you guys commit, I won't book any shows in America for two weeks.' We're gonna go to… Chuck Brennan has a place called [Badlands Pawn] Guns Gold And Rock 'N' Roll in Sioux Falls, South Dakota, and it's a beautiful venue with a multimillion-dollar camera system. So we're gonna go up there, rehearse for five days, then we're gonna play a show, film the whole thing, put it on tape to see if it comes out down the road. And then we're gonna come home the next day. We're gonna be home for one day and we hop on the plane and off we go to Japan."
Speaking about whether there will be any other live dates outside of the shows in Japan, and the one off, in South Dakota?
"No. I'm really content playing with Jon Levin [guitar]. He's been in the band 13 years. Mick's in the band. I've got Chris McCarvil on board now, from House Of Lords, on bass. And I'm just really happy with that lineup. You know, George has Lynch Mob. Jeff's got Foreigner. So, this is it. It's just a window in time. And I thought, well, we were probably maybe more famous in Japan than we were in America. At one point, it was pretty crazy. I mean, the fans and… It was just intense. So, we thought we would put an exclamation point on what we did, and we'll play all the classic hits, and it'll just be six shows. And then it's back to business as usual. George will be doing his Lynch Mob, and I go back on the road. I get home from Japan, I have four days off, and then right back on the road [with the current lineup of Dokken]."
On whether he has been in a room together with George, Jeff and Mick to discuss the reunion:
"Oh, yeah, when we negotiated. Honestly, I haven't seen the guys for about six weeks, since we negotiated the deal. Jeff's been out pretty relentlessly with Foreigner, and George has been on tour, I've been on tour, so I haven't seen anybody. [But when we got together] it was fine. It's the same old thing. We just talked and negotiated, and I was firm with what I wanted. I just said, 'If you guys wanna do this, this is what I need to get, and this is what I need to make, and it's not really negotiable. I don't wanna argue. I don't wanna fight. This is what I need. And this is what you guys will get. Let's all make it fair.'
A lot of bands get back together and the main guy, the lead singer or the lead guitar player, they take half. I mean, I don't know what the Guns N' Roses' deal is, but I doubt it's a six-way split, let's put it that way; I doubt it. But in this situation, I said: 'How about this? How about a four-way split? This is about as fair as I can get.' I could ask for fifty percent. I said, 'How about…? We're all gonna be working. How about we split it all four ways?' That means I'm giving up 75 percent. I own the franchise. I didn't take the franchise of Dokken. I built it up. George left the group. He didn't leave it. He got paid for his share of 25 percent. I paid Jeff, I paid Mick. Everybody got paid.
My analogy is, we have a house. It's called the House Of Dokken. And we all owned that house. I didn't take the house. I bought the house back. I bought the house from George and Jeff and Mick. They all got paid when they left the band; they got paid for their share. So it made no sense for me just to go back and say, 'Oh, I'm just gonna give it all back to you for free,' even though I kept the franchise alive for seventeen years since George left the second, third and fourth time. You know, I've kept the franchise going. I'm pretty sure if we would have broke up in '88 after Monsters Of Rock and I retired and you never heard of Dokken again for 25 years, I don't think that we'd be getting this offer."
Speaking about whether there are any plans for the classic lineup of Dokken to write new music:
"Yes, we're right in the middle of writing a new song right now. Just one. We don't have time [to write more]. Jeff and George wrote a riff, a music piece, with a bridge and a chorus and that. I said, 'Send it to me, and I'll pen it. I'll write some lyrics to it.' But, then I actually sent it down the road to Mick, 'cause Mick's actually a really good songwriter; I think he had a lot to do with writing [Lynch Mob's] Wicked Sensation. So Mick wrote a song, he sang it, he sent it to me, and now in the next week or so, I'm gonna try to make it a song. So, I thought it would be kind of cool, if you're in Japan, to have a surprise and play one brand new song that no one's ever heard before, from the four of us. I've just gotta sing it, and we're gonna put it all together in rehearsal. And we won't be recording it. We'll be doing it live in Japan. We'll probably do the song live at the live video taping at the [South Dakota] concert; that'll probably be the first time we do the song. And then we'll do it in Japan. That way, it'll be a nice little tidbit when the DVD comes out — if and when it comes out — that they can say, 'Wow! A brand new Dokken song. How cool is that?'"
What about the possibility of the reunion imploding before the band even makes it to Japan?:
"Oh, that would be a bummer. That's why we're doing Dakota, actually. It's a beautiful venue. It has five separate, beautiful dressing rooms, so if things get tense, we have limited access to each other. I'm not trying to be negative, 'cause it doesn't serve me to be negative, but if things get tense, and old injuries and old [bad] behavior — which, I think, they're all pretty famous for doing — re-emerges, I can remove myself from it and stay clear of it.
Honestly, do I barbecue with George on the weekends? No. Or Jeff? No. You know, there's already a little bit of pushback in this last month of getting ready. I won't go into it, but, you know, just people wanting this and people wanting that and people wanting this. Honestly, I just delete the e-mails and don't pay attention."
Discussing whether he would consider playing shows in other parts of the world with the classic lineup, if the offers are strong enough:
"No. It won't happen. It's already happened. Are you kidding me? I can't say who, but people are calling me for very, very big festivals in Sweden, Germany… like Wacken festival, Bang Your Head!!!, Dynamo, Sweden Rock, and offering us really huge amounts of money to do this at some festival one-offs. And I just asked my manager. I said, 'Look, this is the answer, and just make it loud and clear: 'No.'… My loyalty lies with Jon Levin, Mick Brown and Chris McCarvil. That's my loyalty to this band, and I'm not gonna ruin my franchise. And if I started doing these shows for the money, then that is prostitution, and that is just whoring myself, and I can't do it. And between you and me — we don't have to talk about it — but you know my financial situation, so, as you know, money is the last thing that is motivational for me. I don't need the money. Money is not an issue. To be frank, I would like to see Mick have a really nice nest egg when he gets back. And I look forward to playing with the guys; I think it's gonna be fun. And I'm gonna make it a vacation, basically. After we're done, I'm gonna stay in Japan for a week."
On what he would say to Dokken's U.S. fans who want to see the classic lineup play again:
"Buy a ticket for Japan, or go to South Dakota, because I'm gonna be very adamant: that is it. I will not ruin my franchise I built up for thirteen years with the current lineup. Mick and I worked very hard to keep the Dokken name out there and be a good band and perform well. And my life is different now. I'm not 30 years old anymore driven to do this or driven to do that, or make money. Those drives are not in my DNA anymore. It's all about the music. And it sounds shallow, it sounds trite, but it's the truth. My peace of mind, my lifestyle that I live now is so paramount and more important, I just can't take the chance that… I don't wanna be around… And it doesn't [just have] to do with the Dokken guys — anybody in my life… Anybody who brings negative energy in my life, I don't wanna be around them. I surround myself with positive people. And if they're not positive, I disassociate myself from those people, and those are the people that talk s–t about me. But, that's their problem. Be kind. There's an old saying: if you don't wanna bring anything to the party, then don't come to the party."