BASSIST PETE WAY IN THE HOSPITAL AFTER SUFFERING A HEART ATTACK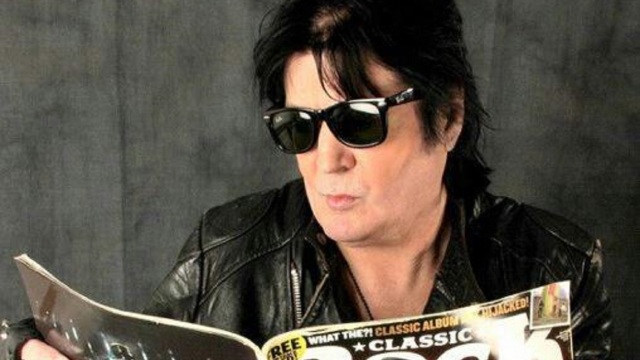 Former UFO bassist, Pete Way's wife, Jenny Way, has posted the following message on her Twitter account:
"My husband Pete Way has collapsed after a short business trip to Germany and is currently in [the] hospital being treated by cardiologists. He has had a heart attack and a blood clot has been found in his lung. Needless to say, I am in bits, but Pete is fighting like he always does. We are NOT going to lose another one. Please keep him in your thoughts and prayers atm."
In the summer of 2013, Way was diagnosed with prostate cancer during a routine check-up. A year later, he had officially beaten the disease, but in doing so, he also expressed a bit of remorse about having lived a rock and roll lifestyle for so many years. "I'm ashamed when I think of the things I did, testing every drug you can imagine," he said. Way also used his experience to advise other men of a certain age that they shouldn't take their health for granted. "I was so lucky that I had symptoms, because some people don't, and then it can be too late to treat. All men over 50 should go and get tested — it's a simple procedure and it could save your life."
Way co-founded UFO in London in 1969, but left in 1982, during which time he played bass with Ozzy Osbourne. UFO broke up in 1983, but re-formed a year later, with Way waiting until 1988 to return to the fold. He remained with the band through 2008.
We hear at EddieTrunk.com wish Pete a speedy, and complete, recovery.