BASSIST GREG CHAISSON LEAVES JAKE E. LEE'S RED DRAGON CARTEL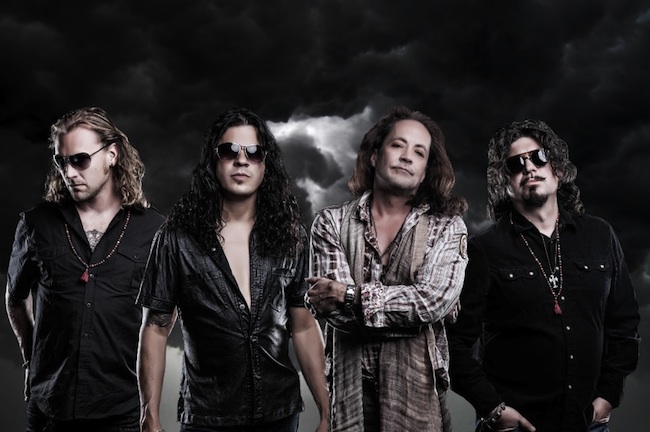 On the heels of singer Darren Smith announcing that he was leaving the band, Red Dragon Cartel bassist, and Lee's former Badlands bandmate, Greg Chaisson has announced that he has decided to depart the group as well.
Chaisson said, "I'm afraid to say real life just jumped right up and got in the way of my good time. I can no longer take any more time away from my regular job. I want to thank everyone in the Red Dragon Cartek organization, and most of all, my best friend Jake E. Lee. And a very special thanks to all of you who have treated me so great! They will continue on without me and it will be fantastic as always."
Chaisson's replacement will be Anthony Esposito, who has previously played with Ace Frehley and Lynch Mob. In addition, it has been revealed that singer Smith's replacement will be Michael Beck who is the owner, engineer, and producer at SoundVision Recording Studio in Mesa, Arizona.
Red Dragon Cartel's self titled debut album was released on January 24th in Europe and January 28th in North America.