AEROMITH'S JOE PERRY EXPLAINS WHY DRUMMER JOEY KRAMER WILL NOT BE ON THE BAND'S FAREWELL TOUR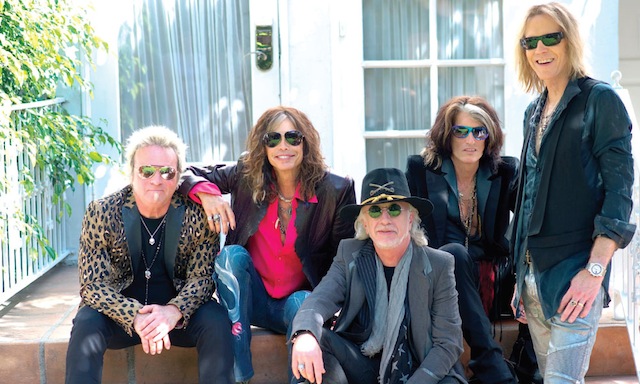 Aerosmith guitarist Joe Perry was a recent guest of Byrd of 97.1 FM The Drive, where he explains why drummer Joey Kramer, will not be joining the band  on their upcoming Peace Out farewell tour.
Perry said (via blabbermouth.net), "His heart's in the right place, but, listen, playing the drums is an athletic event. And there's a certain point where you're just kind of, like,… every joint starts to give out, man. So, at this point we're not thinking he's gonna be there. We'll see."
When the band announced its farewell tour earlier this week, they released a statement, that said, "While Joey Kramer remains a beloved founding member of Aerosmith, he has regrettably made the decision to sit out the currently scheduled touring dates to focus his full attention on his family and health. Joey's unmistakable and legendary presence behind the drum kit will be sorely missed."
For the past year, the band's longtime drum tech John Douglas has been filling in on drums for Kramer.