ACE FREHLEY'S "SPACE INVADER" DEBUTS AT NUMBER NINE ON THE BILLBOARD TOP 200 CHART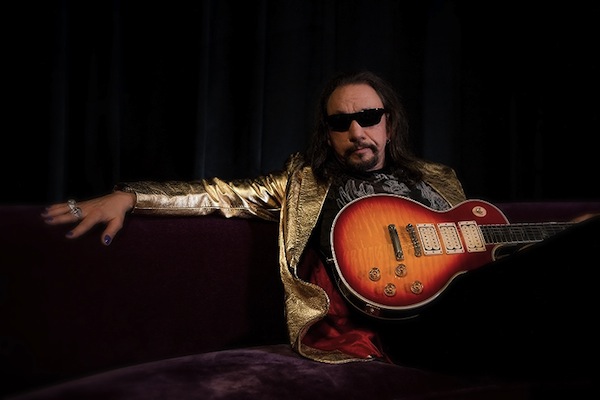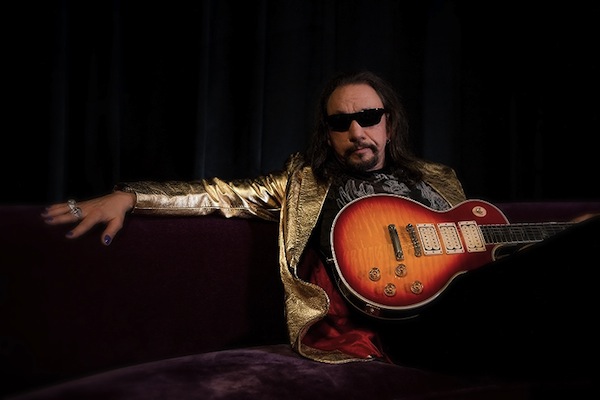 Rock and Roll Hall Of Fame inductee and former KISS guitarist Ace Frehley has made history with his new album, Space Invader, which debuted at number nine on the Top 200 Chart this week. The LP scores the highest charting position of ANY KISS solo album ever, and marks Frehley's first return to the Top 10 since KISS's 1998 Pyscho Circus reunion album. The album has also sold better in its first week than KISS' recently released Kiss 40 album. Internationally, Space Invader has debuted number one on the Independent Chart and number sixteen on the Top 200 Chart in Canada, Top 40 in Switzerland and Sweden, and hit a historic benchmark for the first time ever as a solo artist in Germany.
Space Invader, Frehley's first studio album in five years, has also received praise from critics. Rolling Stone wrote, "Gene Simmons has claimed Ace Frehley doesn't deserve to wear KISS' Kabuki clown paint, but the former Spaceman's first solo LP in five years says otherwise," while the Associated Press hailed, "…the original KISS lead guitarist has recorded his best solo album since his groundbreaking self-titled album in 1978." Paste also confirmed, "Space Invader is a good rock album, and it's an even better guitar record."
Frehley stopped by The Tonight Show prior to his album release to sit in with legendary house band The Roots to perform his classic hit New York Groove. Watch it below.
Space Invader features nine brand new original songs, including the first single, Gimme a Feelin', as well as a cover of Steve Miller's classic rock staple The Joker. Frehley also tapped long time friend and artist Ken Kelly to create the album art for Space Invader. Kelly created the iconic cover art for two of KISS's best selling LPS, Destroyer (1976) and Love Gun (1977).
Widely known as the original "Space Ace" and founding guitarist for 16 cumulative years (over two tenures) of the multi platinum selling rock band KISS, Frehley is demonstrably the most popular original member. In addition to having the best selling solo album career (vintage or current) among the original foursome, Frehley's self titled Ace Frehley (1978), went on to sell over one million copies, producing the only Top 40 single, New York Groove, from any of the legendary KISS solo albums. The massive hit was most recently featured in an episode of cult show Entourage and was also KISS' second best selling download in 2012, besting such KISS Army anthems as "I Was Made For Lovin' You, Beth and Calling Dr. Love even after 36 years.
Since departing from KISS, Frehley went on to release four more solo albums and one live EP including his most recent effort, Anomaly in 2009, which debuted at #27 on the Billboard Top 200 chart. Ace also released an autobiography titled No Regrets, which debuted at #10 on the NY Times Hardcover Non-Fiction best seller list in November 2011.