ACE FREHLEY'S "SPACE INVADER" TO LAND AUGUST 19TH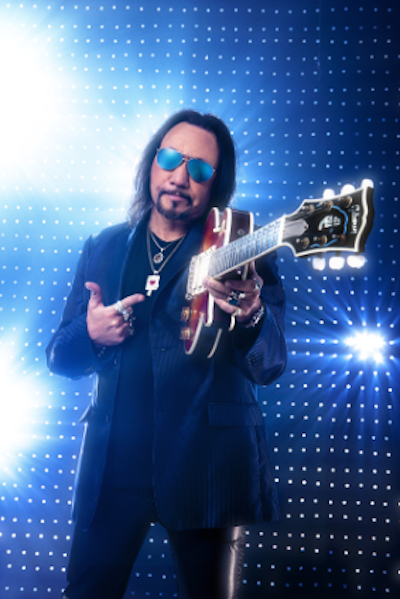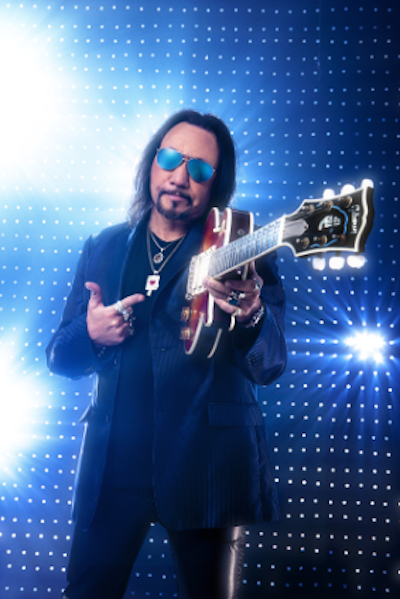 Behold the new LP from 2014 Rock and Roll Hall of Fame inductee Ace Frehley. Space Invader will be released in the US on August 19th through eOne Music.
Like a shooting star headed toward earth from another solar system, Ace Frehley operates in his own musical galaxy. He's a musical maverick and iconoclast adored by millions of fans around the world. Through his seminal work with KISS and as a solo artist, Ace Frehley is championed as one of the most influential guitar players of the last four decades and his impact on popular music is immeasurable. With his smash 1978 solo album and post-KISS work including 2009 Anomaly, Frehley continues to be the best selling member of the original band.
Discussing the new album, Frehley says, "Fans can expect something closer to my '78 solo record," Frehley reveals. "Over the past couple of months I've been listening to my old records and trying to find that formula that I've captured so many times in the past. I recently played some of my new music for a few people at my label and they were blown away. It reaffirmed in my mind that I'm on the right path and I think my fans are going to love the results. It's gonna be a great record."
Pre-order Space Invader at iTunes.