JAKE E LEE'S RED DRAGON CARTEL ANNOUNCE THE ADDITION OF BADLAND'S BASSIST GREG CHAISSON, ANNOUNCE NOVEMBER TOUR DATES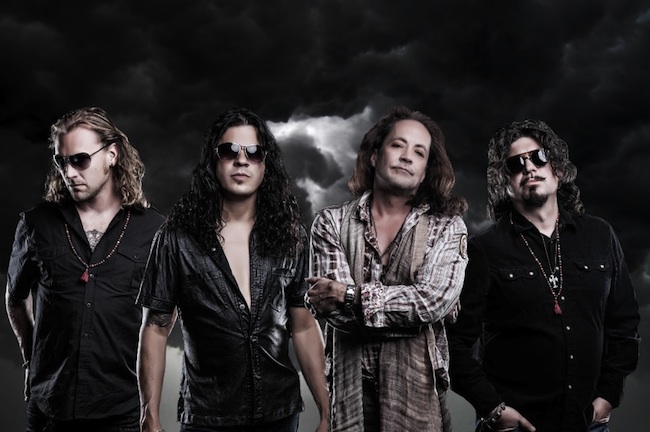 Jake E Lee's Red Dragon Cartel are happy to announce that they will be touring the US starting in November. The tour will begin on November 14th in Houston, Texas and will run through early 2015.
Red Dragon Cartel are also announcing a new addition to the band! Jake, Darren and Jonas would like to welcome former Badlands bassist Greg Chaisson to RDC. Greg will be taking the place of former bass player Ron Mancuso who will be returning to his production career. The band is excited to have Greg on board and can't wait to share the stage him!
The tour dates for November are listed below. Stay tuned as more dates will be announced in the coming week.
November:
14 Houston, TX Scout Bar
15 Dallas, TX Trees
16 Corpus Christi, TX Texas House of Rock
18 San Antonio, TX 210 Kapones Live
19 Lubbock, TX Jake's Backroom
21 San Diego, CA Brick By Brick
22 Los Angeles, CA The Whisky
23 Las Vegas, NV Count's Vamp'd
Red Dragon Cartel's self titled debut album was released on January 24th in Europe and January 28th in North America.