ACE FREHLEY RECOUNTS THE TIME HE HIT KISS GUITARIST TOMMY THAYER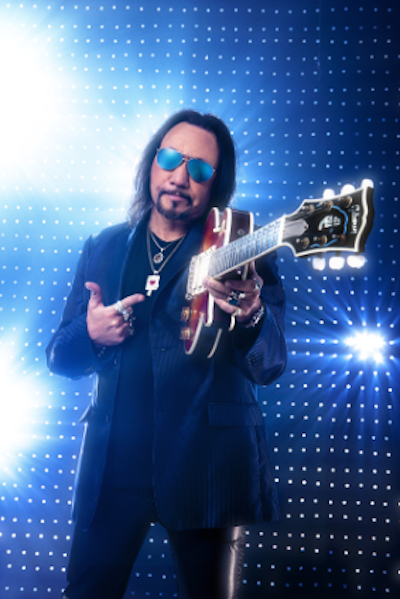 Ace Frehely admitted that he once punched, former KISS manager and current guitarist, Tommy Thayer, in the face.
"That's really out of character for me," Frehley said during a "live conversation" at Hollywood's Musicians Institute on September 25th [as per blabbermouth.net.
He continues, "What happened was, we had an ongoing rule on tour that there's no women allowed in the dressing room. When we're getting ready, we don't want anybody… we don't even want guys in there. We had a standing rule that no girlfriends or anything are allowed in the dressing room. I had a girlfriend with me — a model from Canada, and, of course, she always had to wait outside. When Shannon [Tweed-Simmons] and Paul's [Stanley] wife came on tour, they just pranced into the dressing room. I let it go — I didn't make a big deal out of it. But now, this is the last day of the tour in Australia. Everybody has left the dressing room. Paul, Gene [Simmons] and Peter [Criss]… was Peter there, or was it Eric [Singer]? It's not important to the story. They had all split, so my girlfriend was standing outside, and I said, 'Hey, honey, come on in. Nobody's here.' Five minutes later, Tommy Thayer comes walking in and goes, 'Ace, you know the rule — no women in the dressing room.' I go, 'There's nobody here. It's the end of the tour.' He started being authoritative with me, so I gave him a shot. I got aggravated. I guess the Bronx boy in me came out."
Ace Frehley's forthcoming new album, Spaceman, is due for release on October 19th through Entertainment One (eOne).