AFTER THE VERDICT IS TOSSED, LED ZEPPELIN MUST RETURN TO COURT OVER "STAIRWAY TO HEAVEN" COPYRIGHT LAWSUIT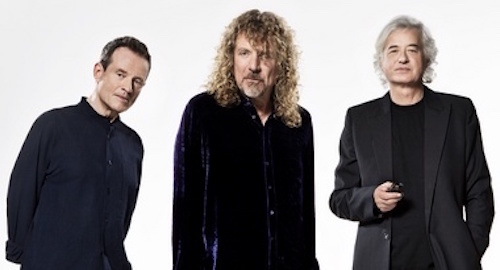 Gene Maddaus of Variety reports:
An appeals court on Friday vacated the jury verdict in the Stairway to Heaven copyright infringement case and ordered a new trial, finding that the district court judge gave faulty jury instructions.
The ruling reopens the battle over whether Led Zeppelin borrowed from the 1968 song Taurus when it composed the classic rock anthem that appears on the 1971 release Led Zeppelin IV.
Michael Skidmore, the trustee of the Randy Craig Wolfe Trust, sued the band in 2014, arguing that Stairway to Heaven ripped off elements of Wolfe's composition. Wolfe, Spirit's frontman, died in 1997. A jury ruled in favor of Led Zeppelin in 2016, finding that the two songs were not substantially similar.
Skidmore appealed, and on Friday a three-judge panel of the 9th Circuit Court of Appeals ordered a new trial. The panel found that U.S. District Court Judge Gary Klausner gave instructions that failed to make clear that an arrangement of otherwise unprotectable elements in a song can be sufficiently original to merit copyright protection.
Read more at Variety.
source: variety.com