AC/DC FRONTMAN BRIAN JOHNSON MEETS WITH HEARING TECHNOLOGY EXPERT AND WRITES, "IT JUST TOTALLY WORKS"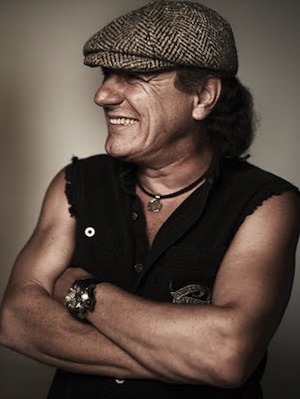 As previously reported, AC/DC singer, Brian Johnson, was scheduled to meet with hearing technology expert Stephen Ambrose of Asius Technologies, to see if his product could assist Johnson with his hearing issues.
Johnson has since issued an update on the meeting stating, he's "moved and amazed" by the technology Ambrose is pioneering.
Johnson writes on Ambrose's Facebook page, "It works. It just totally works and you can't argue with that. I was really moved and amazed to be able to hear music again like I haven't heard for several years now. I can't wait for it to be miniturised so I can use it in every situation from normal communication, going out to noisy restaurants, to performing live music on stage."
AC/DC hired Guns N' Roses frontman Axl Rose to complete their Rock Or Bust tour and recently announced their rescheduled dates in the U.S. which will take place in August. Click here for more information.
additional source: Classic Rock Magazine via teamrock.com/news