RICHIE KOTZEN PREMIERE'S NEW SONG, "DEVIL'S HAND" FROM HIS NEW ALBUM "50 FOR 50"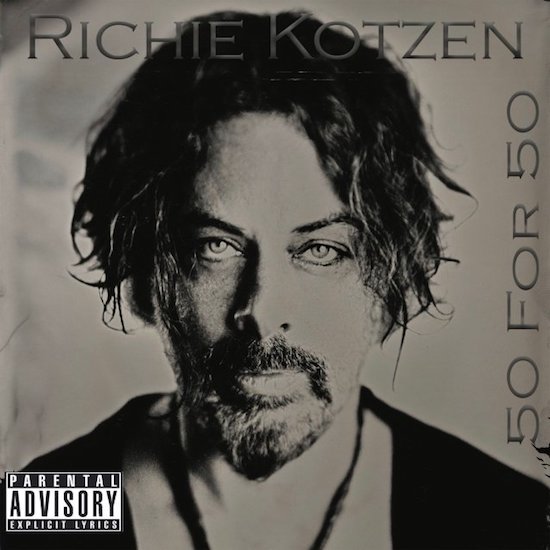 Devil's Hand, the new video from singer, songwriter and multi-instrumentalist Richie Kotzen, can be seen below. The track is taken from his his 22nd solo album, 50 For 50 — which is now available via his own custom label, Headroom-Inc. The three-disc collection is just what the title implies: a collection of 50 previously unreleased compositions produced, performed and written by Kotzen in honor of his birthday. It's the follow-up to his critically acclaimed Salting Earth album, which was released April 14, 2017 via Headroom-Inc. Read more about 50 For 50, here.
Kotzen says about Devil's Hand, "The song touches on loss and regret while romanticizing a past that may or may not have been as it is being remembered in the present." Watch the video below.
Kotzen will continue to celebrate his big birthday with fans all over the world starting with an appearance at the Monsters Of Rock cruise kick-off party on February 7th in Miami, Florida at the Magic City Casino. His North American tour will commence with a three-night engagement in New York City at the Iridium Jazz Club on June 23rd, 24th and 25th. The worldwide tour will take the birthday celebration to Mexico, Europe, Latin America, Japan and Southeast Asia.