Y&T BASSIST ON "INDEFINITE HIATUS" FROM THE BAND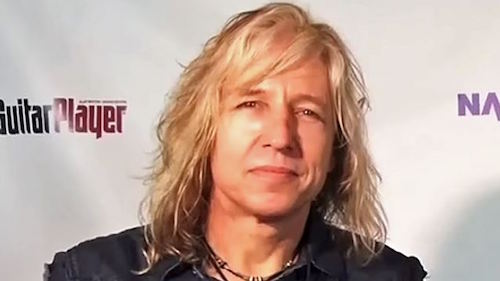 Guitarist/vocalist Dave Meniketti of Y&T has released the following statement:
"We're extremely disappointed that we've been put in this position, but [bassist] Brad Lang is currently on indefinite hiatus as he resolves some personal issues. In order to respect Brad's privacy, we will not be going into any detail at this time. We thank you all for understanding the private nature of this situation. Meanwhile, with Brad's blessing, Aaron Leigh [Frank Hannon Band and Tesla tech] has stepped in to cover the role of bass guitarist.
The above is our official statement, but I couldn't let this go without mentioning personally how sorry I am to be delivering this shocking news to everyone today. Know that we're doing what we can to make this the least painful for all involved."
Brad Lang joined Y&T in 2011 as the replacement for Phil Kennemore, who passed away from cancer.