WHITE LION FRONTMAN MIKE TRAMP ANNOUNCES U.S. TOUR DATES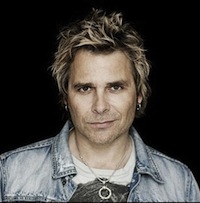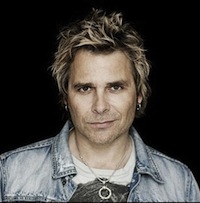 White Lion and Freak Of Nature frontman Mike Tramp has announced his return to the U.S., set for the spring of 2014. Tramp will be performing White Lion classics as well and new material off of his brand new record Cobblestone Street.
The tour will begin on March 19th in Hollywood, California at the legendary Whisky A Go Go and continue into May — including an extended stay on the Monsters Of Rock Cruise.
Tramp's Cobblestone Street is a departure from the sound that most people would expect from a singer, that has been around since White Lion crashed on to the hard rock scene in the '80s. Rock fans have gotten to know Mike Tramp as a legit rock singer and frontman that looked like he was born to be just that. Therefore many might find it surprising that Tramp's roots and musical upbringing lie deeply buried in folk music.
Heavily influenced by fellow Danish artists with acoustic guitars and international stars like Bob Dylan, Neil Young and Bruce Springsteen, Tramp says that all of his songs through 35 years on the music stage have always come from sitting with the old faithful acoustic guitar playing and singing. That White Lion songs like When The Children Cry, Broken Heart and Wait, and Freak Of Nature's Rescue Me later have ended up as epic rock classics is just a question of arranging them in that way with the band in the rehearsal room, but all songs have always been fit to play around the campfire or in the back of a shady bar.
Despite playing White Lion songs live, Tramp gets tired of reunion questions. "When I say there isn't going to be any White Lion reunion, why is it so damn hard to understand?", Tramp said early last year. "We don't want to play together and I personally don't want to do that kind of stuff anymore. In 20 years I have not spoken to Vito (Bratta, guitarist) more than possibly 5-6 hours. It's a fact, just let it be. What has Vito done since White Lion's break up 9/2/91? Nothing… Doesn't that speak loud and clear? Why would you want to marry the person who you divorced long ago or hang out with the kid who bullied you all through your high school years, just as an example?"
Tramp also told Sleaze Roxx in an interview that his idea to bring back White Lion several years ago was a complete mistake. "The reason I broke up with the band was because I was done with it. The reason you file for divorce is because the love is gone — you get tired of it. But I needed to do it to find out I'd made the mistake. I made the decision when I was on tour for my second solo album, and when you're playing to like 25 people and when people are goading you and saying "Oh, if you put White Lion back together you'd play festivals and make big bucks'…"
Mike Tramp U.S. tour dates:
3/19 The Whisky A Go Go – Hollywood, CA
3/20 Brick By Brick – San Diego, CA
3/21 Count's Vampd – Las Vegas, NV
3/23 The Network – El Paso, TX
3/27 Bourbon Street – New Port Richey, FL
3/28 Coconut Creek Casino – Nectar Lounge – Coconut Creek, FL
3/29 Monsters Of Rock Cruise
3/30 Monsters Of Rock Cruise
3/31 Monsters Of Rock Cruise
4/1 Monsters Of Rock Cruise
4/2 Monsters Of Rock Cruise
4/4 Largo Cultural Center – Largo, FL (with Tesla's Frank Hannon)
4/9 Concert Pub North – Houston, TX
4/11 Leon's Lounge – Oklahoma City, OK
4/12 Someplace Else – Arlington, TX
4/14 The Rutledge – Nashville, TN
4/16 The Deadhorse Music Hall – Pittsburgh, PA (with Y&T)
4/17 The Chance Theater – Poughkeepsie, NY
4/18 Mexicali Live – Teaneck, NJ
4/19 The Palace Theater – Stafford Springs, CT
4/20 Armory Ballroom – Manchester, NH (with Queensryche)
4/23 Revolution Music Hall – Amityville, NY
4/25 Rock N' Roll Heaven – West Seneca, NY
4/26 Holiday Inn Ballroom – Warren, PA
4/27 Lewie's Lounge – Bradford, PA
4/28 Davisson Brothers Music Hall – Morgantown, WV
4/29 Empire – West Springfield, VA
5/1 The Hot Spot – St. Louis, MO
5/2 Tailgators – Bolingbrook, IL
5/3 Club Diesel – Detroit, MI
5/4 The Firehouse – Richmond, IN
5/6 The Vanguard Music Hall – Tulsa, OK
5/8 Eck's Saloon – Lakewood, CO
5/9 The Fort 21 -Greeley, CO
5/10 TBA – Wyoming
5/11 Muddy's – Idaho Falls, ID
5/14 TBA – Tacoma, WA
5/15 El Corazon – Seatlle, WA
5/16 TBA – Portland, OR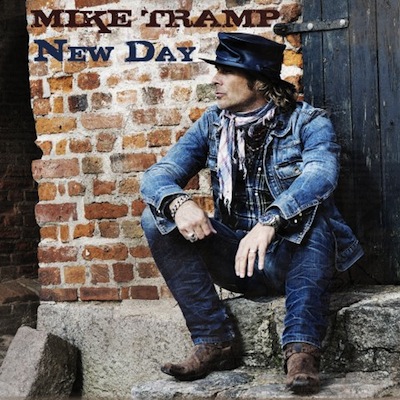 source: sleazeroxx.com