FORMER WHITE LION SINGER MIKE TRAMP ANNOUNCES NEW ALBUM AND NORTH AMERICAN TOUR DATES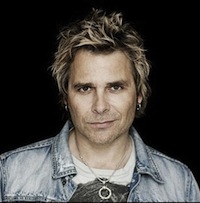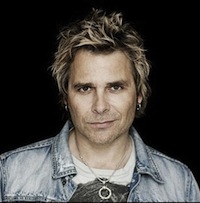 Former White Lion frontman Mike Tramp has announced a new album and North American tour dates (see below).
The new CD Cobblestone Street is a departure from the sound that most people would expect from a singer, that has been around since White Lion crashed on to the Hard Rock scene in the 80's. Rock fans have gotten to know Mike Tramp as a rock singer and frontman that looked like he was born to be just that. Therefore many might find it surprising that Tramp's roots and musical upbringing, lie deeply buried in folk music. Heavily influenced by fellow Danish artists with acoustic guitars and international stars like Bob Dylan, Neil Young and Bruce Springsteen, Tramp says that all of his songs through 35 years on the music stage, have always come from sitting with the old faithful acoustic guitar playing and singing. That White Lion songs like When the Children Cry, Broken Heart and Wait, and Freak Of Nature's Rescue Me later have ended up as epic rock classics is just a question of arranging them in that way with the band in the rehearsal room, but all songs have always been fit to play around the campfire or in the back of a shady bar.
What seems like the most natural thing for an artist, can sometimes be the opposite for both fans and critics! Still Mike Tramp has full confidence in the fans that have followed and grown with him through the past 25 years and know that they will stand by his side and enjoy his new solo album, although they might be in for a big surprise from the former White Lion and Freak of Nature frontman.
Tramp says that he is so at home with the new album, and in lack of better words, it's really like coming home after a long journey that has taken him around the world over the past 30 years.
Tramp says, "I am not lost, I am not confused, I am not taking a break. This is the album I have waited a long long time to record, because I didn't have the guts to do it earlier on. Still it's not just a matter of doing an album like this and then returning to the screaming Marshall amplifiers, thundering bass and drums like canons. This is where I am, and this is where I am going to stay as a solo artist, and anytime the urge to play loud rock'n'roll awakes in me, it will be some kind of band project where I am just the singer and part of the package."
Tramp says he feels that Cobblestone Street, is like a movie, a movie about his own life in great details.
Mike Tramp will release Cobblestone Street in the USA on May 7th, 2013. For more information, please visit miketramp.dk.
Cobblestone Street track listing:
1. Cobblestone Street
2. Caught In The Storm
3. New Day
4. Ain't The Life I Asked For
5. Revolution
6. We'll Be Alright
7. Angel Or Devil
8. Find It In Your Heart
9. What Are You Gonna Do
10. Once
11. More To Life Than This (Bonus track)
12. '92 (Bonus Track)
Mike Tramp tour dates:
July:
11 – The Rock Junction – West Greenwich, RI
12 – Hampton Beach Casino Ballroom – Hampton Beach – NH w/ Stryper
13 – BB Kings's – New York, NY w/ Stryper
14 – Just Jake's – Montclair, NJ
16 – Monirae's – Pennellville, NY
17 – Dead Horse Cantina – McKees Rocks PA
18 – Dingbatz – Clifton, NJ
19 – House Of Rock- White Marsh, MD
20 – JB Mcguiness -New Castle, DE
22 – Bethel Road Pub – Columbus, OH
23 – TBA Pennsylvania
24 – Brahn's Concert Cove – Akron, NY
25 – Club Diesel – Detroit MI
26 – Slim N' Chubbys – Strongsville, OH
27 – The Whammy Bar – West Allis WI
28 – The Firehouse – Richmond IN
29 – Penny Road Pub – Barrington, IL
30 – JJ Maloney's – Kaukauna, Wisconsin
August:
1 – Aftershock – Kansas City, KS
2 – The Paramount – Salina, KS
3 – The Raz – Hutchinson, KS
4 – Jammin' Joes – Arvada, CO
8 – Diamondz -Jerome, ID w/ Trixter
14 – Whisky A Go Go – Hollywood, CA w/ Stryper (unplugged)
15 – The Coach House – San Juan Capistrano, CA w/ Stryper (unplugged)
16 – Sunset Station Casino – Las Vegas, NV w/ Stryper (unplugged)