SLAYER GUITARIST JEFF HANNEMAN HAS A POLISH ROUNDABOUT NAMED IN HIS HONOR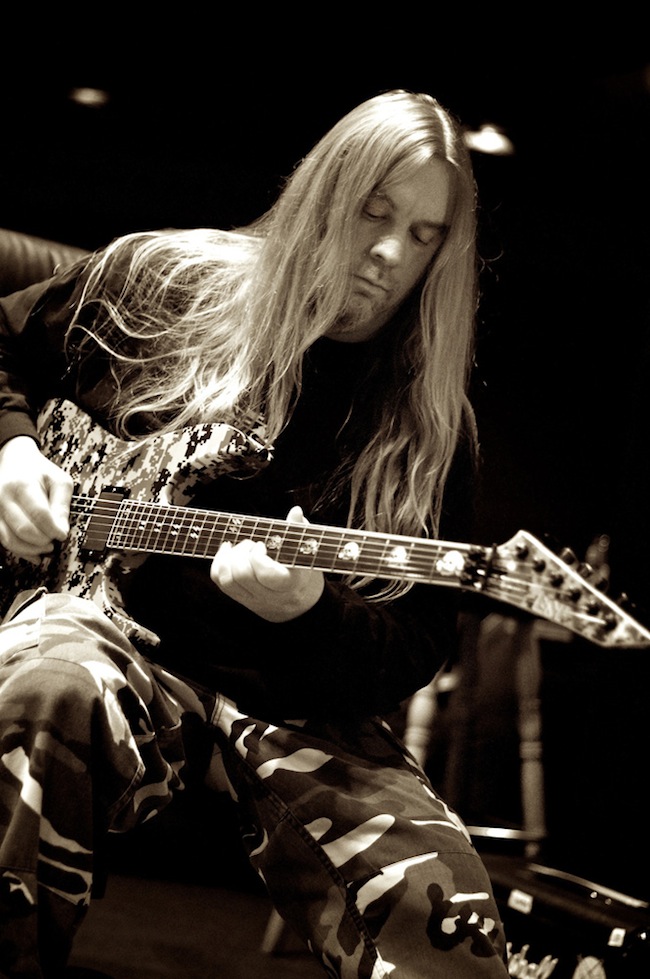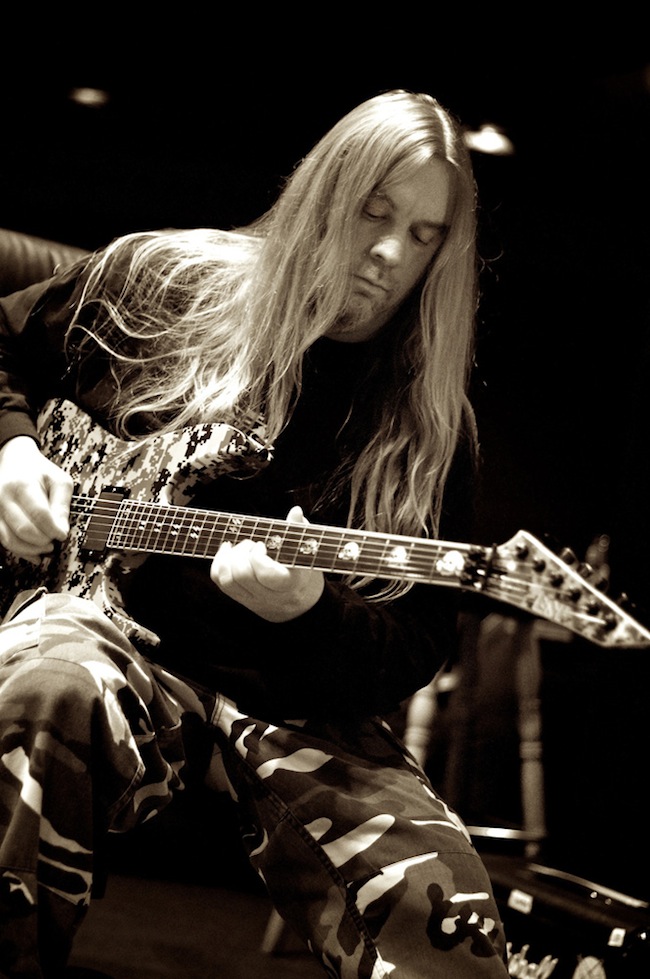 When Slayer guitarist Jeff Hanneman died of liver failure last year, the band's fans mourned alongside the musicians. Now, two of the band's fans have honored the guitarist by renaming a roundabout in the small Polish town of Jaworzno (population: 94,000) after him.
The sign for the newly rechristened Jeff Hanneman's Circle Pit was erected yesterday, according to Blabbermouth (via CentrumDruku3D.pl). In its English translation, the street sign was subtitled "unforgettable Slayer guitarist."
Slayer fans Joannę and Krzysztofa Czuszek bid 15,800 Polish złoty (approximately $5,100) in an auction to rename the intersection.
The tribute, located one hour west of Krakow, comes one month after Grammy organizers failed to include Hanneman in its "In Memorium" montage.
Slayer guitarist Kerry King recently told Rolling Stone that the band intends to put out some previously unreleased songs that Hanneman wrote before his death. "There was a song left over from the last album that Jeff finished as an afterthought called 'Piano Wire,'" he said. "It wasn't on the album because it wasn't as good as the other songs. I knew Jeff was gonna work on the lyrics and get it done. He was always talking about reworking the song. . . . I know there are two other ones, which are incomplete things, which he had for 15 to 20 years. Those will come out."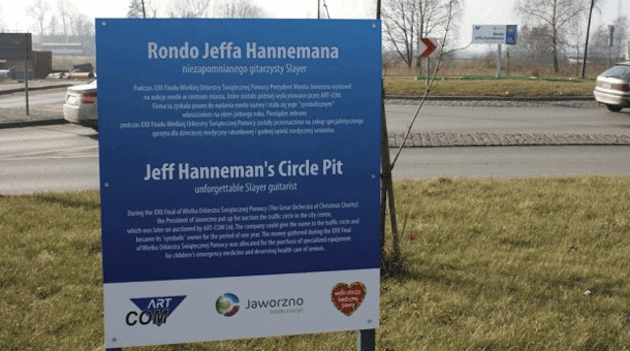 additional source: rollingstone.com