WATCH GENE SIMMONS AND ACE FREHLEY REUNITE ONSTAGE AT CHARITY EVENT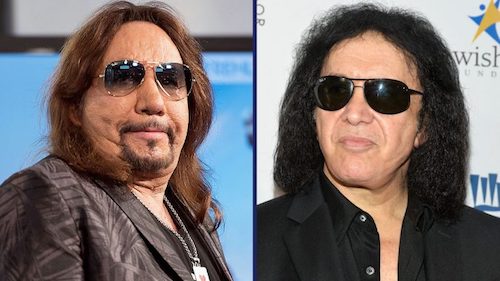 Former KISS bandmates Gene Simmons and Ace Frehley shared a stage last night for the first time in 16 years. Watch their performances of Parasite, Cold Gin and Shock Me below.
Frehley guested with Simmons' solo band at a fundraising show for victims of Hurricane Harvey in St Paul, Minnesota, a bill that also featured Don Felder and Cheap Trick.
As Frehley walked onstage, Simmons told the crowd, "Before you were born, 1973, this guy and I, the two of us, put together the band." When Simmons introduced the original Space Ace, the guitarist took a bow as his former bandmate added, "He still looks great, doesn't he?"
Frehley left KISS in 2001 after a second stint that lasted six years. A great deal of acrimony followed, but relations warmed up again in recent times. There had been some speculation in recent months that Frehley could rejoin Kiss this year on either a permanent or temporary basis.
Even though Frehley and Simmons co-wrote two songs for an upcoming Frehley album, and Paul Stanley also collaborated with him on a track, that looks like it might be the extent of their reunion. "I have the connection and the re-connection, and to celebrate the good things we've done together is terrific," Stanley said in February. "I have no thoughts of revisiting the past. I am happy to do whatever i can for anyone who has helped put me where I am – but that doesn't include getting hitched again to somebody I unhitched from."
source: ultimateclassicrock.com