WATCH AIRBOURNE'S DOCUMENTARY, "IT'S ALL FOR ROCK N' ROLL," HERE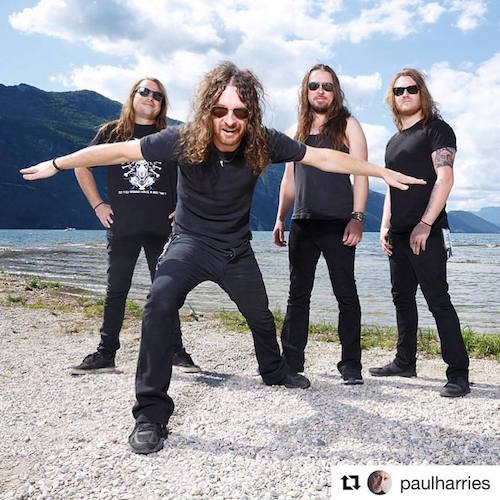 Airbourne's eight-disc vinyl collection, including the band's first three studio albums, called, Diamond Cuts, has been released today (September 29th).
Also included is a bonus DVD of the brand new band documentary, It's All For Rock N' Roll, which can be seen in its entirety, below.
To stream the band's previously-unreleased track Money, which will also appear on the box set, click here.
The band's latest album, Breakin' Outta Hell," landed in the Top 10 in both the U.K. and Australia after its September 2016 release. Listen to song Rivalry, from Breakin' Outta Hell, here.