TERRY ILOUS SAYS HE FOUND OUT HE WAS NO LONGER GREAT WHITE'S SINGER VIA EMAIL AND THE INTERNET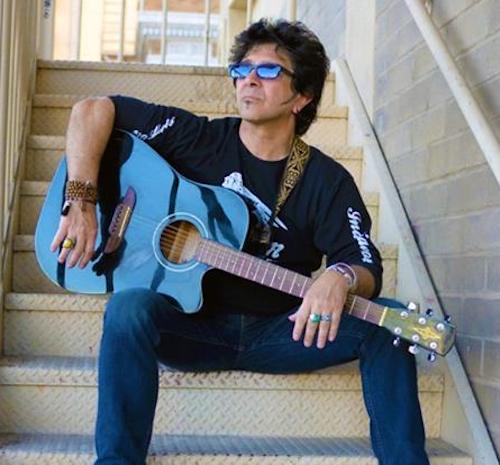 Former Great White frontman Terry Ilous posted the following message on his Facebook page:
"As of Monday, July 9th I was informed through an email, and the internet, that I was no longer with the band Great White. After having just played a round of back to back shows this week, needless to say, I was taken by surprise. I would, first of all, like to personally thank each and every one of the fans for their continued support over the last 8 1/2 years. It has meant a great deal to me to meet, and get to know, so many amazing people while on the road.
Taking over the lead for such an iconic band as Great White was no easy task. I did my best to never disappoint the fans and to respect and protect the legacy that Mark, Michael, Audie, and Jack had established so many years ago. Throughout these 8 1/2 yrs. I have proudly invested all of my energy and focus into the GW brand. And while I am disheartened at the abrupt end to this years tour; I will now put my focus into my solo works and other endeavors. While I have no official statement on future touring at this time, I will say that there will be some surprises in store for fans. Stay tuned to all my social media pages, announcements to come.
Thank you,
Terry Ilous"
Great White sent out an official press release announcing Mitch Malloy as their new lead singer.
Guitarist Mark Kendall said, ""Mitch is an incredible singer, artist, songwriter and engineer…We're beyond excited to stretch our musical muscles with a fresh, new take on Great White's catalog of hits>."
Malloy, who originally hails from Dickinson, N.D., charted his first solo single, Anything At All in 1992. His subsequent hits Nobody Wins In This War and Our Love Will Never Die also made Billboard's Top 100. Most recently he's been cranking out penned hits and producing clients for his Malloy Master Tracks studio. These clients include Taylor Swift, Boys Like Girls, Kenny Loggins, Craig Morgan, Johnny Gates and many more.
Malloy has been in this is this situation before. In 1996 Rock & Roll Hall of Fame inductee, Van Halen, asked Malloy to take the reigns as its singer. Although Malloy didn't take the gig, he further established his reputation as a universally- respected frontman.