TONY MACALPINE'S NEW ALBUM "DEATH OF ROSES" AVAILABLE SEPTEMBER 1ST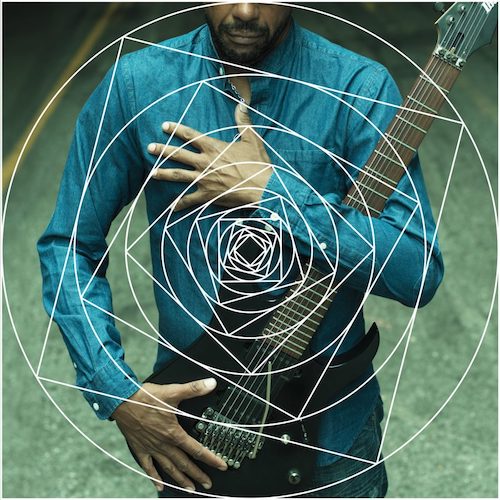 On September 1, Tony MacAlpine will release his brand new album Death of Roses (SunDog Records) – his first album since his battle with cancer. The album will be available digitally through major online stores, plus available on CD, high quality download, and and a special 24-bit WAV dition directly from Tony's webstore or at the merch table on Tony's upcoming tour.
The 7-track album is the first in a projected 2-part release. Death of Roses continues Tony's on-going evolution with hook-laden melodies, breathtaking solos, complex rhythms and crushing 7 and 8-string guitar riffs, complemented by his own equally exceptional keyboards. This is built atop a formidable rhythmic foundation laid down by Hungarian drum sensation Gergo Borlai (Scott Henderson, Gary Willis, Hiram Bullock), and returning bassist Pete Griffin (Generation Axe Tour, Giraffe Tongue Orchestra, Zappa Plays Zappa) who also played on Tony's previous album and live DVD, Concrete Gardens. Says Tony of the band: "Pete is one of my favorite bass players and his contribution to Death of Roses is as rock-solid as it is intricate. Through Pete's recommendation I was thrilled to discover Gergo's playing. He really blew me away with his work on the album. He's unquestionably innovative and I look forward to getting even deeper with these guys on tour."
"With Death of Roses I really focused on composition and layering," says MacAlpine. "When I was sick and in treatment I found myself unable to play, and the chemo gave me tremors in my hands and arms. The seeds of this record were planted during my recovery, when I started building the compositions in my head. Fortunately, with healing and practice my faculties returned with a vengeance, and I set about recording this album, and its forthcoming companion."
During his illness in late 2015, his fellow musicians banded together for A Benefit for Tony MacAlpine at the Wiltern Theater in Los Angeles, featuring performances from Steve Vai, Mike Portnoy, Billy Sheehan, Derek Sherinian, John 5, Zakk Wylde, Paul Gilbert, Nuno Bettencourt, Tom Morello, Richie Kotzen, and hosted by Eddie Trunk. The show also combined with an auction featuring items donated from a who's who of rock royalty.
"The outpouring of support I received from my fellow musicians and crew, fans, endorsements, and the music community at large was overwhelming and it moved me greatly. It served as a huge inspiration for me to get back in the saddle. This album is possible because of their help, and I dedicate it to them."
Death of Roses was mixed by LA-based Brazilian producer and engineer Adair Daufembach, and mastered by Seva. "Adair and Seva both did really great work on my last album "Concrete Gardens," and they've outdone themselves again on Death of Roses."
As with any true artist, Tony remains driven by the desire to discover new ways to express himself through the music. "I've been releasing music for the last 3 decades, and in light of my recovery from recent health issues, I feel re-energized. I have so much more to say as a musician, and I hope you'll join me for the ride."
VIP Upgrade packages for Tony MacAlpine's 2017 North American tour are on sale now.
The VIP Upgrade includes:
VIP laminate
Tony MacAlpine guitar picks
Collectible poster
Pre-show meet & greet with Tony
Autographs and Photos
Soundcheck Access: see the band perform songs not in the show, plus Q&A
Crowd-free merch shopping
Early/priority entry to venue where possible
Please note:
This is VIP Upgrade does not include a ticket to the show. Show tickets must be purchased separately. Please arrive at the venue for check-in at the time specified on your upgrade receipt. You will collect your laminate, picks and poster then.
North American Tour 2017 – West Coast Dates Added
September:
1: San Diego, CA – Brick By Brick
6: Denver, CO – Be On Key Psychedelic Ripple
8: Kansas City, MO – Prohibition Hall
9: Omaha, NE – Wired Pub & Grill
10: Saint Paul, MN – Amsterdam Bar and Hall
11: Des Moines, IA – Lefty's Live Music
13: Milwaukee, WI – Cactus Club
14: Chicago, IL – Reggies
15: Detroit, MI – Token Lounge
16: Niagara Falls, NY – Hard Rock Cafe
17: Toronto, ON – The Garrison
18: Montreal, QC – Cafe Campus
19: Quebec City, QC – Le Cercle
21: Boston, MA – Sonia
22: New York City, NY – DROM
23: Philadelphia, PA – Voltage Lounge
25: Raleigh, NC – The Pour House
26: Charlotte, NC – The Rabbit Hole
27: Atlanta, GA – Masquerade
28: Memphis, TN – RockHouse Live
30: McKinney, TX – The Guitar Sanctuary
October:
1: Houston, TX – Acadia Bar & Grill
2: San Antonio, TX – Jack's Bar and Live Music Venue
4: Albuquerque, NM – Launchpad
5: Mesa, AZ – Club Red
6: Las Vegas, NV – Count's Vamp'd
18: Los Angeles, CA – Whisky A Go Go
19: San Francisco, CA – Slim's
20: To be announced…
21: Seattle, WA – El Corazon
22: To be announced…
Felix Martin supporting on all dates.