THE SECOND ANNUAL "BOWL FOR RONNIE" CHARITY EVENT TO TAKE PLACE ON NOVEMBER 4TH IN CALIFORNIA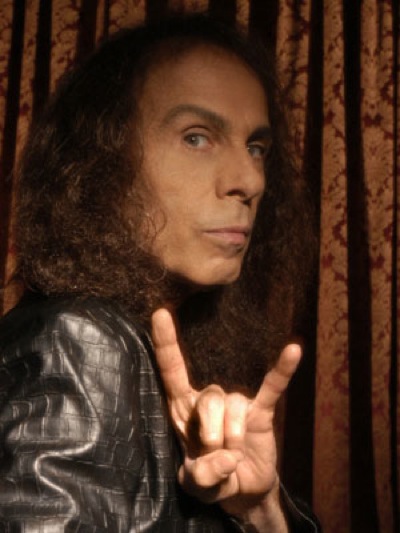 The Ronnie James Dio Stand Up and Shout Cancer Fund has announced details for the 2nd Annual Bowl for Ronnie bowling event in Studio City, Calif.
The inaugural event held during the fifth anniversary of Ronnie James Dio's passing was a huge success, with a number of musicians including Tom Morello, Tenacious D, Josh Todd, Lita Ford and more lending their support and forming celebrity bowling teams. There was also plenty of rock memorabilia donated and auctioned off at last year's event and that will hold true again this year.
Dee Jay and That Metal Show host, Eddie Trunk, will return as the emcee for the evening, and is expected to captain his own bowling team. Meanwhile, Act of Defiance's Chris Broderick is already donating a six-string Jackson guitar to be auctioned off. That will be one of many rock and metal items going on the block during the festivities. Though more names will be added, Broderick is expected to attend along with Eddie Money, Rudy and Robert Sarzo, Dio Discipes' Bjorn Englen and Joe Retta, Dio's Scott Warren and Rowan Robertson, Lynch Mob's Sean McNabb, Armored Saint's Gonzo and Phil Sandoval, Keel's Marc Ferrari and DC4's Matt and Shawn Duncan.
"Last year was a blast and we totally sold out the place," revealed Wendy Dio, co-founder and president of the Ronnie James Dio Stand Up and Shout Cancer Fund. "We hope everyone will come again this year to have some fun and raise money for a good cause."
All of the net proceeds from Bowl for Ronnie will go to the Dio Cancer Fund. Most recently, the Dio Cancer Fund presented a check for $25,000 to Dr. David Wong, Director of the Dental Research Institute at the University of California Los Angeles, to further his research into saliva testing for the early detection of cancer. Dr. Wong believes this simple, non-invasive test will be available for medical use within the next three years.
This year's event will return to the Pinz Bowling Center in Studio City, California on November 4th at 6:30PM. You can currently purchase tickets to attend, be an individual bowler or to register a team for a corporate lane. For more details about the event, visit diocancerfund.org/events. To purchase tickets, go to eventbrite.com/e/bowl-4-ronnie-tickets.
additional source: loudwire.com