BON JOVI TO PLAY ENTIRE NEW ALBUM, "THIS HOUSE IS NOT FOR SALE," AT SPECIAL SELECT SHOWS
Bon Jovi will perform four intimate shows in October as part of Tidal X: Bon Jovi. The band will play their new album This House Is Not For Sale in its entirety in historical theaters during the months of October.
Dates and locations are as follows:
1 – Red Bank, NJ
10 – London, UK
17 – Toronto, ON
20 – New York, NY
Bon Jovi will be giving away tickets to these events. Sign up for the mailing list at BonJovi.com to be notified when the giveaway begins.
Bon Jovi will release their new album, This House Is Not For Sale, on October 21st in partnership with Island/UMG. The single is available now via all digital retailers. Watch the video for the title track below.
This House Is Not For Sale is Bon Jovi's 14th studio album since their 1984 debut. It reunites the band with Grammy Award-winning producer John Shanks, who began working with the band in 2005, for the RIAA platinum Have A Nice Day album, which entered the charts at #1 in 15 countries worldwide.
This will be their first major release since What About Now (2013), which was the band's third consecutive multi-platinum album to enter Soundscan at #1 (following Lost Highway in 2007, and The Circle in 2009).
This House Is Not For Sale track listing:
1. This House Is Not For Sale
2. Living With The Ghost
3. Knockout
4. Labor Of Love
5. Born Again Tomorrow
6. Roller Coaster
7. New Year's Day
8. The Devil's In The Temple
9. Scars On This Guitar
10. God Bless This Mess
11. Reunion
12. Come On Up To Our House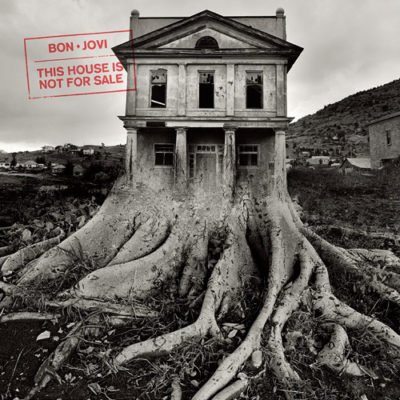 additional source: bravewords.com