THE SCORPIONS ANNOUNCE MIKKEY DEE AS THEIR NEW DRUMMER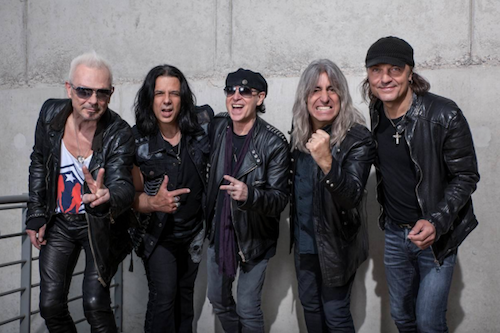 The Scorpions have announced that former Motorhead drummer, Mikkey Dee, will be their new full time drummer. Dee has been filling in for Scorpions percussionist, James Kotak, who was dealing with addiction issues.
Kottak had stepped aside to deal with an alcohol-abuse problem after spending eight months in jail in the United Arab Emirates over an incident at a Dubai airport. Swedish drummer Johan Franzon initially filled in for Kottak before Dee was invited to sit in. Kottak had been a member of the band since 1996.
"We would like to thank James for so many years of lasting participation in the band and personal friendship," Scorpions said in an official statement. "We understand and respect his need for time as he makes his way through the final stages of his healing process. After our incredibly successful shows in the U.S., Europe and Asia, we are sure to have found a fantastic drummer with Mikkey Dee. He brings a fresh energy to the band, and we look forward to the exciting time together that lies ahead.