THE RIGHTS TO 130 JUDAS PRIEST SONGS UP FOR SALE AFTER K.K. DOWNING'S GOLF COURSE INVESTMENT DOES NOT PAN OUT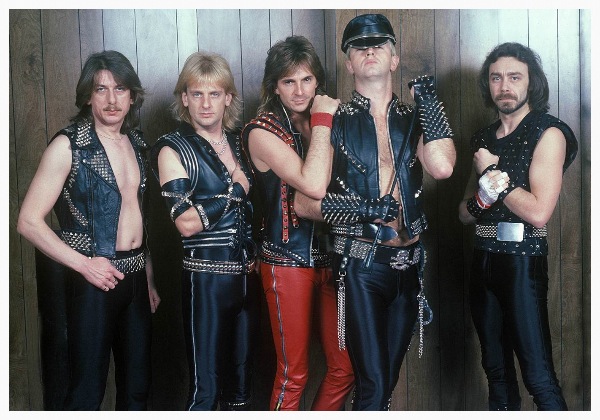 Richard Smirke of Billboard reports:
A share of the royalty rights to over 130 Judas Priest tracks, including metal hits Breaking The Law, Living After Midnight and Painkiller, are being put for sale, following the demise of KK Downing's luxury golf resort.
The guitarist and founder member of Judas Priest — real name Ken Downing – is thought to have invested millions in developing Astbury Hall, located in Shropshire, England, and its 18 hole, 71-par golf course in the hope of one day attracting the Open Championship.
That dream ended last fall when the business fell into administration (similar to Chapter 11 insolvency in the U.S.) and the 320-acre estate was put up for immediate sale with an asking price of more than £10 million ($13.5 million).
At the time, administrators blamed "tougher economic times within the wider corporate hospitality market" for placing "unsustainable pressure" on the business. Astbury Hall and its golf course has since been acquired by new owners.
The next part of the bankruptcy process involves the sale of Downing's share of the royalty rights to 136 Judas Priest songs, which administrators FRP Advisory LLP say generates between $340,000 and $400,000 per year.
Downing left the band in 2011, subsequently citing a breakdown in relationships between members and dissatisfaction with the group's live performances. When guitarist Glenn Tipton announced he was retiring from touring earlier this year due to his battle with Parkinson's disease, Downing wrote that he was "shocked and stunned" not to be asked back.
The heavy metal pioneers, which formed in 1969 and have sold over 50 million records, is currently in the middle of a world tour. Its most recent album, Firepower, debuted at number 5 on the Billboard 200 when it was released in March – the group's highest ever charting record in the U.S.
This summer, Priest team up with Deep Purple for a 25-city co-headlining North American tour slated to begin on August 21st in Cincinnati, Ohio, promoted by Live Nation. Downing's autobiography Heavy Duty: Days and Nights in Judas Priest is due for publication later this year.
Commenting on the sale of rights from Downing's back catalog, joint administrator Alastair Massey called it "a unique investment opportunity" from one of the "driving influences" of the band's success.
source: billboard.com