LIZZY BORDEN LAUNCHES VIDEO FOR NEW SINGLE, "LONG MAY THEY HAUNT US"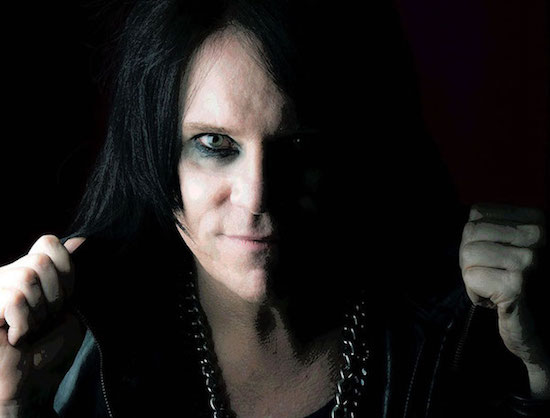 For decades, Lizzy Borden has been one of theatrical rock's top front-men. And on June 15th, Borden will issue his first album in 11 years, My Midnight Things, through Metal Blade Records. The extended layoff between albums has not dulled his desire to rock and shock. "Although we have stayed busy touring all over the world, I missed being a recording artist. I look at the new album as a new beginning, I pushed the restart button on my career," Borden comments.
For a preview of My Midnight Things, the band premiered video premiere of Long May They Haunt Us, which Lizzy Borden proclaims as "the most meaningful song on the My Midnight Things album. It's about those people that are no longer in our lives but we still think about them every single day. They haunt us with more than a memory, a haunt that we hope will never go away." Watch the clip, below.
Additionally, watch the lyric video for the previous single, My Midnight Things, below.
To celebrate My Midnight Things release, Lizzy Borden will have an album release party on Thursday, June 14th from 7-10PM at the Hard Rock Live, Las Vegas (3771 South Las Vegas Blvd, Las Vegas, NV 89109). Hosted by Jim Florentine (along with Lizzy Borden in attendance!), there will be giveaways, drink specials, signed CDs/LPs available for purchase, and more at this event, which is open to the public. Please RSVP to [email protected] to confirm your attendance.
Having signed a new contract with Metal Blade on the strength of three demo tracks, Borden opted to produce My Midnight Things himself, with Joey Scott as co-producer, who also handled all the drumming duties. "I knew what I was going for and had doubts that I could find a producer who would understand that," Borden explains. "My approach is very different than what is happening in today's current sound."
Borden is planning on hitting the road shortly. "I've already started working on the My Midnight Things show, and I really can't wait to play these songs live," Borden adds. "There are so many talented players out there in the world, I know I will find the right musicians to be on stage with me in my touring band in the new show. And just based on what is being talked about so far, it will be the best show I've ever done. I really do feel a new excitement that I have not felt in years. The best is yet to come."
My Midnight Things track-listing
1. My Midnight Things
2. Obsessed with You
3. Long May They Haunt Us
4. The Scar Across My Heart
5. A Stranger to Love
6. The Perfect Poison
7. Run Away with Me
8. Our Love Is God
9. My Midnight Things (Reprise)
10. We Belong to the Shadows
My Midnight Things can be pre-odered in the following formats:
–limited 1st edition Digipak-CD (includes bonus tracks)
–jewelcase-CD
–180g black vinyl
–clear pacific blue marbled vinyl (EU exclusive – limited to 300 copies)
–clear burgundy marbled vinyl (EU exclusive – limited to 200 copies)
–olive/black marbled vinyl (US exclusive – limited to 300 copies)
–opaque cool gray marbled vinyl (US exclusive – limited to 200 copies)
* exclusive bundles with a shirt, plus digital options are also available.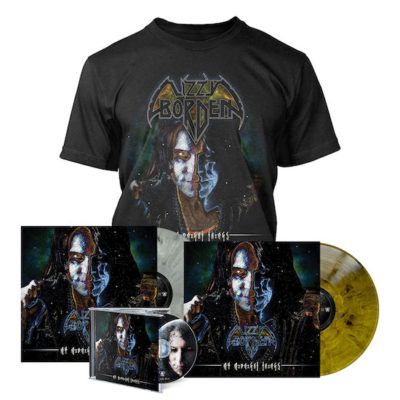 Lizzy Boreden online: