THE OSBOURNE'S DISCUSS RETIREMENT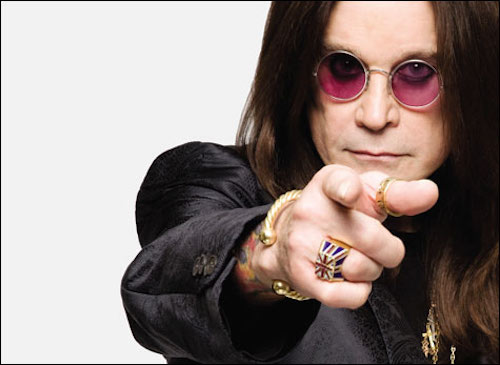 Steve Appleford of Rolling Stone reports:
As previously reported, Ozzfest will be teaming up with Knotfest in San Bernardino, CA on the weekend of September 24th and 25th.
At the press conference at the Hollywood Palladium, Black Sabbath bassist Geezer Butler commented on the band's final tour saying, "It's good to finish at the top rather than just dragging it down and down and down. It felt like 13 could have been the last tour. Mainly, Tony is the one that really wanted to finish it."
As time passes, the end comes nearer. "Everybody's dying, you know," Ozzy said. "I go, 'I hope don't die tonight!' It's like the year of the dying rock star, isn't it? And yet the Stones keep going on. Paul McCartney keeps going on."
"When Prince died, I was like, 'Wow, what the fuck?' David Bowie, Lemmy. F–king hell, it's one a week," Ozzy said. Then he added with a laugh, "There's going to be some good equipment on sale soon."
After Sabbath stops touring, Ozzy will continue as a solo artist, but he is also looking toward his own retirement from touring, according to [his wife] Sharon, who will continue to manage his career. "We'll continue until Ozzy finishes, and Ozzy won't be long behind them when he calls it a day," she said, still clearly guiding her husband's trajectory, as she has since the the beginning of the 1980s.
"It's not going to be within the next year, but it's coming up," she said. "I don't want Ozzy singing Crazy Train at 75. I think it's best you go out before you hit that 70 and go out on top."
Read more, and watch a video from the press conference, at Rolling Stone.
source: rollingstone.com