THE END MACHINE, FEATURING GEORGE LYNCH, JEFF PILSON, MICK BROWN AND SINGER ROBERT MASON, TO RELEASE SECOND ALBUM, "PHASE 2" ON APRIL 9TH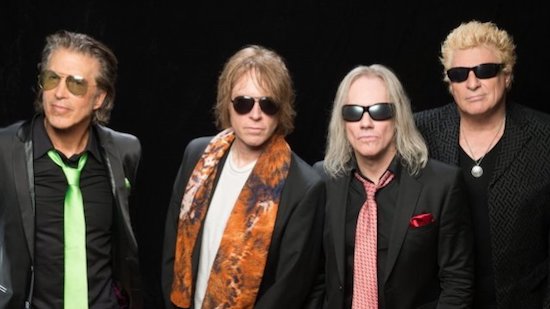 The End Machine, the new band featuring two members of the classic Dokken lineup — George Lynch (guitar) and Jeff Pilson (bass) — along with former Lynch Mob and current Warrant singer Robert Mason, will release its second album, Phase 2, on April 9th through Frontiers Music Srl. The first single will arrive in late February.
Phase 2 track listing:
1. The Rising 
2. Blood And Money 
3. We Walk Alone 
4. Dark Divide 
5. Crack The Sky
6. Prison Or Paradise
7. Plastic Heroes
8. Scars
9. Shine Your Light
10. Devil's Playground
11. Born Of Fire
12. Destiny
The End Machine released their self titled, debut album on March 22nd,  2019 To listen to songs from that release, please click the highlighted song titles.
Alive Today, Burn The Truth and Leap Of Faith.
Phase 2 recording lineup:
George Lynch – guitar 
Jeff Pilson – bass, keyboards and background vocals 
Steve Brown – drums and background vocals 
Robert Mason – lead and background vocals