THE DEAD DAISIES COVER WHITESNAKE'S "SLIDE IT IN," LISTEN HERE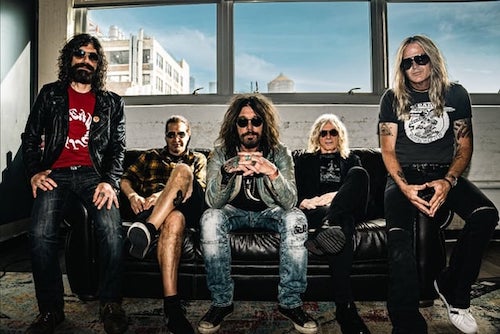 During rehearsals in New York Brian, The Dead Daisies' [bassist] Michael [Devin] and [guitarist] Doug [Aldrich] were jamming on Whitesnake's Slide It In'and it rocked. It brought back memories of their time together in the band.
As the Daisies have done in the past with other great songs, this is a 'Tip Of The Hat' to the legendary David Coverdale and Whitesnake. The band can't wait to play it live at their upcoming shows.
The Dead Daisies tour dates can be seen here.
As previously reported, one time Daisies frontman, John Corabi (Mötley Crüe, The Scream) has rejoined the band, replacing Glenn Hughes. The band will be releasing a "best of" compilation on August 18th, all details about this release can be found, here.