THE "ALL THINGS THAT ROCK FEST" FEATURING ACE FREHLEY, LITA FORD, STEVEN ADLER, FRANKIE BANALI, AND OTHERS SCHEDULED FOR THE PHILLY EXPO IN OCTOBER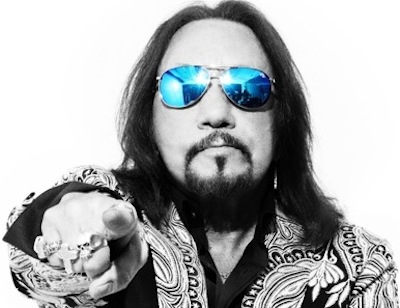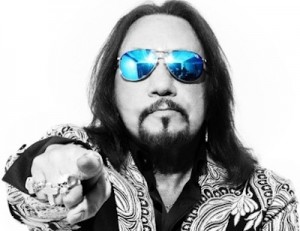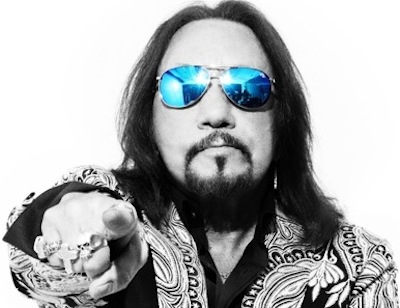 Imagine 20,000 square feet of CDs, records, videos, music memorabilia and pop culture collectibles from the 1950's to today, plus celebrities from the world of music, live entertainment gathered in one place for two days only. It's the second annual All Things That Rock Fest – like comic-con for Rock N' Roll – an event for entire family, featuring over a hundred vendors from around the world buying, selling and trading virtually every rock & roll lifestyle collectible at incredible prices. The All Things That Rock Fest blasts off on Saturday, October 3rd from 10 am – 5pm and Sunday, October 4th from 10 am – 5 pm at the Greater Philadelphia Expo Center, 100 Station Ave., Oaks, PA (PA Turnpike to Route 202S to Route 422W).
The All Things That Rock Fest also features celebrity guest appearances by the likes of Ace Frehley, founding member, original lead guitarist of KISS and Rock & Roll Hall of Fame member; Steven Adler drummer and Rock & Roll Hall of Fame member from Guns N'Roses; Carl Palmer, drummer for the supergroups Emerson, Lake & Palmer and Asia; Lita Ford, original guitarist for the influential band The Runaways as well as acclaimed solo artist, Frankie Banali from Quiet Riot, Gene Cornish, Rock & Roll Hall of Fame member & founding member of The Rascals; Tom Cochrane (Life is a Highway & Lunatic Fringe); David Uosikkinen of the Hooters; Richie Ranno from the power pop band Starz, and more to be announced. These artists and others will be meeting fans, signing autographs, and posing for photo opportunities.
Lee Wysocki, personal friend of Les Paul, will display and give people an opportunity to play a collection of Les Paul's personal guitars including Les' 1935 L7, the Jimmy Page prototype and more.Attendees can also tour the Gibson Guitar Bus plus the Rock Girls Bikini Bod Squad will also be there to entertain the guys. Artist schedules, newly added guests and advanced tickets are available at www.AllThingsThatRockFestival.com.
Without question, the All Things That Rock Fest is a true Music Lifestyle Fair, bringing the most comprehensive collection of pop & rock music items ever assembled under one roof – new and used, rare, collectible, and common records, CD's, DVD's, tapes, 45's, 12-inch singles, posters, T-Shirts, books and memorabilia in all types of music, including: rock, metal, jazz, R&B, alternative, classical, new age, blues, soul, show, soundtracks, folk, comedy, disco, new releases, imports, out of print, and much more.
Admission is $10 in advance, $15 at the door. For more information call (610) 389-1807 or visit www.AllThingsThatRockFestival.com.