GUITARIST MICHAEL SCHENKER DISCUSSES "SPIRIT ON A MISSION" AND FLYING V GUITARS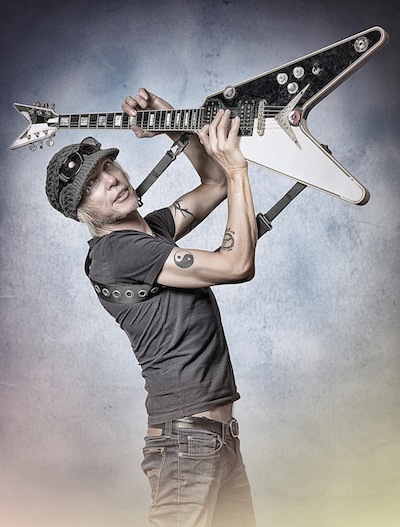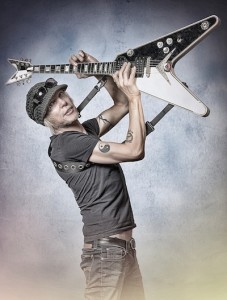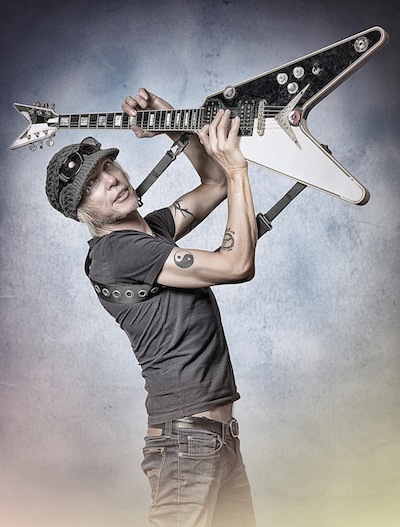 Greg Prato for Guitar Player spoke with guitarist Michael Schenker. Portions of the interview appear below.
Guitar Player: Let's discuss the new album, Spirit on a Mission.
Michael Schenker: It's the latest album we have done with this lineup: [singer] Doogie White, Herman Rarebell, Francis Buchholz, and [guitarist/keyboardist] Wayne Findlay. When we finished our last album, Bridge the Gap, I already knew what I was going to do with this album, and the idea was to add more 7-string to it. I've been watching Wayne—he's been playing 7-string since 2005—and I thought it was time for me to use it. Wayne also co-wrote some songs on the record. I wanted this album to be like a book. When you're reading a book, you want to stay with it until the end. I wanted to have half of it be fast, high-energy, double-bass-drum stuff with great vocal melodies and guitars all over the place, and the other half more mid-tempo with the 7-strings.
Guitar Player: How did you come to play with Francis and Herman again?
Michael Schenker: Herman and I were invited to play with the Scorpions at a stadium in Greece in 2009, and that's when we started to talk about putting together a live project. I said, "I'd love to play the Strangers in the Night material." Around that time, I was going into the recording studio and doing a demo with [engineer] Michael Voss. I asked him to help me with the guide vocals. When he was singing, I realized he actually had a good voice. I asked him to do parts of the album, and then, when I played it for Herman and Pete Way, they wanted to become the rhythm section. When I was going to go on tour, Mike wasn't available to do the vocals, but Doogie was. Pete Way wasn't doing well, so I thought, "Maybe we should ask Francis. We play quite a few Scorpions songs. Maybe that would be the best solution at this point." Francis was more than happy, and that's how we got together. The moment Francis joined, that's when it clicked. And we've never stopped since. I didn't know that it would last, but I did the DVD, Live in Europe, so I would have the memory. Eventually I said, "Let's make an album," and that's Bridge the Gap. Everything was a little bit upside down, because it wasn't like the old days, where you make an album and then tour. We were already touring, but we hadn't made an album yet. This American tour that we're doing now is the first time that the tour is actually in sync with the album release.
Guitar Player: Which guitars did you use?
Michael Schenker: I used so many—at least 16 guitars. Sometimes it's good to just pick up a guitar and play it—seeing a different fretboard can break you out of a routine. I've been doing that lately for some reason, quite frequently—I keep changing guitars on stage. I guess it's my "flexibility training" at this point of my life. Back to the record, though, I have no idea what I used for what.
Michael Schenker: Guitar Player: How do you compare playing the Dean V to a Gibson V?
The Dean guitar was introduced to me when I was in Chicago in 2004. I played it and I went, "Great guitar!" I realized when I looked at it that the strings were coming in from the back and they embrace the wood. I do everything by ear and feel, and that model they gave me to try out played great and sounded great. It was sustaining, it was singing. It had everything that I needed, basically. They offered to do a Michael Schenker model, and I said, "Let's do it." I've been with them ever since. They're great people and a great company.
Read more at Guitar Player.
source: guitarplayer.com