"THAT METAL SHOW" HOSTS EDDIE TRUNK AND DON JAMIESON DISCUSS THEIR LIVE APPEARANCES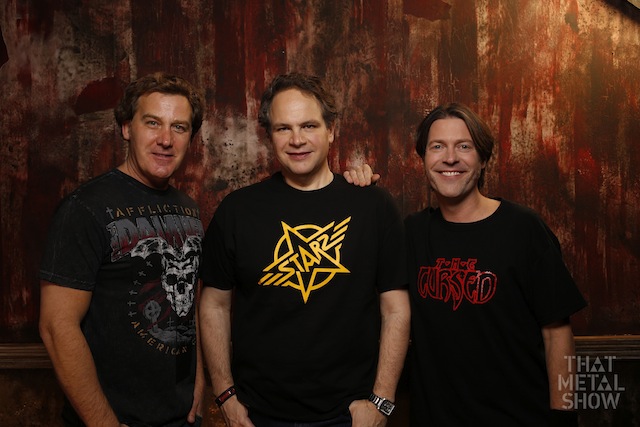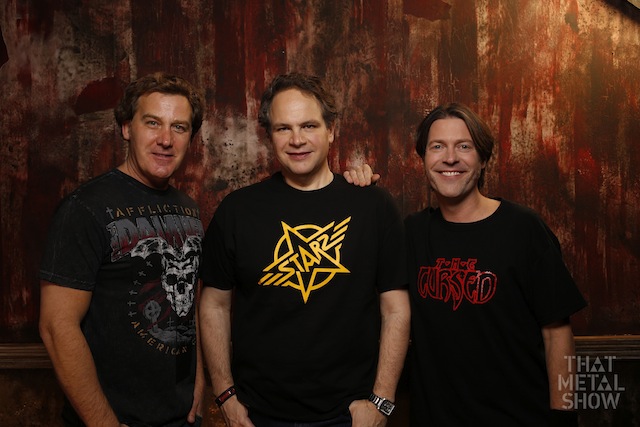 Elana Dure of Fairfax Times spoke with TMS hosts Eddie Trunk and Don Jamieson. Selected quotes from the article appear below.
Jamieson on the appeal of heavy metal music:
"It's never been a mainstream type of music, but at the same time [that's] the appeal of it" said Jamieson, who's been a professional comedian for 20 years. "Metalheads feel like they are kind of in an exclusive club."
Eddie on why the hosts do club appearances for the fans who cannot view TMS:
"Although it's certainly not a taping of the TV show. It's still a great way to kind of connect and hang out with our audience, which has been so cool and so supportive…We've been doing it for a little while now and people really have a good time with us. It's a completely different sort of vibe than the TV show, but there are still elements of what we do on TV."
In addition to storytelling and stand-up comedy, Trunk, Jamieson and Florentine also offer a live Q&A session with audience members in order to give fans a chance to receive direct answers to whatever questions they may have.
"There are no network restrictions," Jamieson said with a laugh. "We can be a little more risqué. We can keep things a little looser."
Read more at Fairfax Times.