TEXAS HIPPIE COALITION RETURN WITH NEW ALBUM "RIDE ON" DUE OCTOBER 7TH, LYRIC VIDEO FOR "MONSTER IN ME" POSTED ONLINE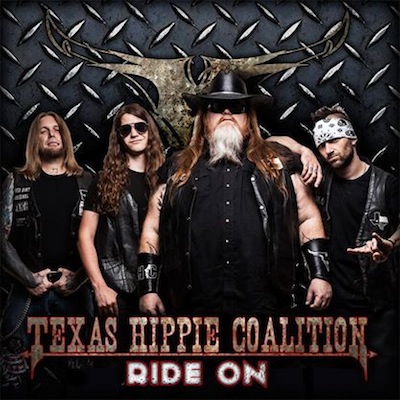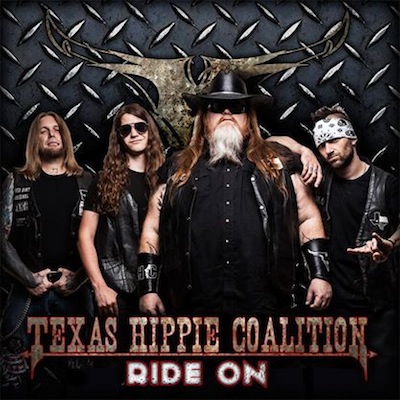 Texas has been known for many things through the years and Texas Hippie Coalition is just the next commodity from the great Lone Star State. The band of outlaws return with their unique blend of "Red Dirt Metal" with their latest release Ride On. The album will be released on October 7th through Carved Records/Caroline Distribution. From the guttural laugh on album opener El Diablo Rojo to the chugging outro of closer I Am The End, it is clear Texas Hippie Coalition are back with a vengeance. The band is comprised of one of hard rock's most engaging frontmen Big Dad Ritch on vocals, Cord Pool on guitars, John Exall on bass guitar and Timmy Braun on drums. Ride On proves Texas Hippie Coalition is taking it to the next level and looking to recruit new outlaws to join them on their musical adventure.
"It's like Lynyrd Skynyrd and ZZ Top had a child, and Pantera ended up raising it," exclaims Big Dad Ritch. "We're Red Dirt Metal. That's a flag we wave high. There wasn't a line formed for us, so I created a line and jumped to the front of that bad boy. Ride On is the best example of what we do."
The first single released from Ride On is the southern rocker Monster In Me. The band has released a lyric video for the song to give fans a small taste of what the new album sounds like. The video for the song can be seen below.
Ride On is available for preorder at iTunes and Amazon.
The band also launched a new website to coincide with the latest chapter in the Texas Hippie Coalition saga. The band recently finished spreading their "Red Dirt Metal" message on this year's Mayhem Festival. They have been winning over fans and critics alike with Music Junkie Press stating, "They tore up the stage as they brought an ass whooping to the crowd."
The tracklisting for Ride On is:
1) El Diablo Rojo
2) Splinter
3) Monster In Me
4) Go Pro
5) Rock Ain't Dead
6) Bottom Of The Bottle
7) Rubbins Racin
8) Ride On
9) Fire In The Hole
10) I Am The End