TED NUGENT WRAPS UP SUMMER TOUR WITH SOLD OUT SHOW BENEFITING THE "SHOW OF SUPPORT MEMORIAL" FOR OUR TROOPS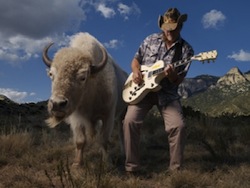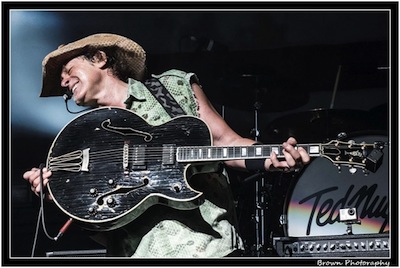 Multi-platinum guitar icon Ted Nugent rocked the house this past weekend (8/17) with a bombastic set in Midland, Texas, wrapping up his summer SHUTUP&JAM! Tour, named after his latest full-length album SHUTUP&JAM! on Frontiers Records.
Nugent was in top form for the sold-out gig, benefiting the Show of Support Memorial for our troops.
"Show of Support was honored to have Ted and his band help us kick off our campaign to construct a memorial to honor those who have fought in this Global War on Terror and also to memorialize the four heroes we lost on 11-15-12," stated show organizer Terry Johnson. "Ted brought a message of support for all who serve, and a call out to everyone in our sold out, packed audience to stand up for America."
Throughout the summer, Nugent's 35-date SHUTUP&JAM! tour has garnered glowing reviews for live performances at venues across the country and on July 19in Detroit, Nugent performed his 6,500th gig.
Nugent's album, SHUTUP&JAM! marks the first all-new studio album from the Motor City Madman in seven years. The album features an epic lead vocal duet between Rock & Roll Hall of Fame inductee Sammy Hagar for the lead single She's Gone, which peaked at #2 on "Classic Rock" radio chart.
SHUTUP&JAM! is available on Amazon and iTunes. In the U.S., fans can pick up a special edition of SHUTUP&JAM!–featuring the exclusive bonus track Johnny B. Goode Forever–only at Best Buy.