TESTAMENT RELEASE ART WORK FOR THEIR FORTHCOMING NEW ALBUM, "BROTHERHOOD OF THE SNAKE"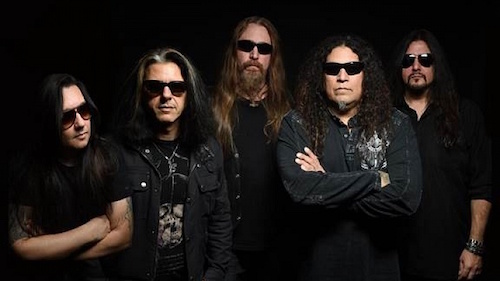 As previously reported, Testament will release their 11th album Brotherhood Of The Snake on October 28th through Nuclear Blast records.
The band have released the artwork for the cover, which can be viewed below.
Guitarist Eric Peterson told Metal Maniac Video Magazine that the new album is "very diverse, epic – there's nothing on there that breathes commercial and I think for 30 years of recording music and trying different formulas, I think we've found a formula that is very metal."
Earlier this year, Testament frontman Chuck Billy said the Brotherhood Of The Snake was inspired by the connection between religion and aliens.