TESLA STREAM NEW SINGLE "SAVE THAT GOODNESS"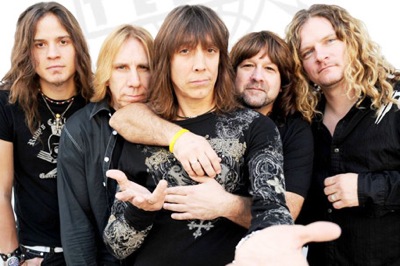 More than 30 years after sharing the stage with Def Leppard in the late '80s, Tesla hit the road again last summer with the British hard rock group, a move that provided the spark for a new collaboration.
Ultimate Classic Rock presents the exclusive premiere of Save That Goodness, a brand new song by Tesla that was written by Leppard guitarist Phil Collen. The studio track appears as a bonus cut on the band's upcoming Mechanical Resonance Live! album, which will be released on August 26th. You can listen to the song by clicking here
"I first met the Tesla boys when [we] jammed with the band onstage at the infamous Paradiso Theater in Amsterdam 30 years ago," Collen tells Ultimate Classic Rock. "From then on we've been connected in one way or another."
According to Collen, Tesla bassist Brian Wheat heard "Save That Goodness" and told the veteran guitarist, "We should record this song and you should produce it."
"We listened to it and immediately loved it," Tesla singer Jeff Keith says. "He completely wrote it, but when we went in to record it, he let us put our own Tesla stamp on it, which was very nice. It's not a cover song, but you know, [similarly], we've played lots of cover songs that work well for us, that we just kind of put our little Tesla stamp on it."
"From that moment, we've been writing, recording and getting totally inspired about making new Tesla music," Collen adds, calling Save That Goodness "an explosive precursor to the dynamic new Tesla studio album due out in 2017."
Tesla are back on the road this summer with Def Leppard, but they plan to use that time to complete their next album. A half-dozen songs are already in various forms of progress; they hope to add six more over the next couple of months. Throughout summer, they're recording those songs with a plan to wind up the tour in October with a completed album.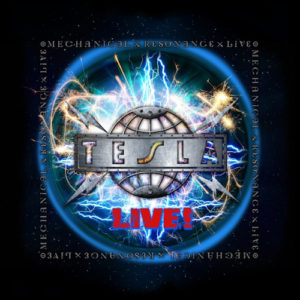 source: teslatheband.com