GUITARIST JOE PERRY RETURNS TO LIVE PERFORMANCES, AFTER COLLAPSING TWO WEEKS PRIOR ONSTAGE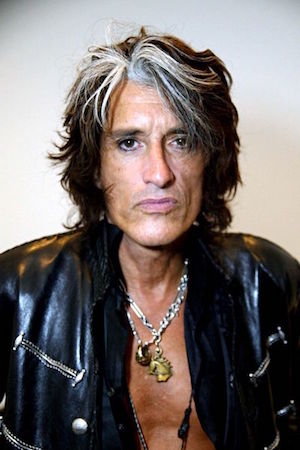 After missing nearly two weeks worth of shows due to "a combination of dehydration and exhaustion," Aerosmith guitarist, Joe Perry, returned to the stage with Hollywood Vampires on July 22nd. The concert took place at Weill Hall in Rohnert Park, California.
Perry collapsed after walking backstage only one song into the Hollywood Vampires' concert at the Coney Island Amphitheater in Brooklyn, N.Y. The band, which also includes Robert DiLeo (Stone Temple Pilots) and Matt Sorum (Guns N' Roses, Velvet Revolver), decided to continue with their tour as Perry recovered, although they did cancel an appearance on The Late Show With Stephen Colbert.
The Hollywood Vampires have shows booked every night between now and the closing night on July 25th at the Mid-State Fair in Paso Robles, California. From there, Perry will have a bit more time to recuperate before Aerosmith begin their South American and Mexico tour starting on September 29th.
The group have talked about doing a farewell tour, with Steven Tyler suggesting it may happen next year, but Perry isn't so sure.
"It's one of many things we've talked about as a band, but I don't know if it's the end," Perry said. "We take it from album to tour and day to day. It's the same philosophy we've always had."
additional source: ultimateclassicrock.com