ON THE EVE OF MIKE PIAZZA'S INDUCTION INTO THE BASEBALL HALL OF FAME, EDDIE TRUNK REFLECTS ON THE PAIR'S FRIENDSHIP AND LOVE OF HEAVY METAL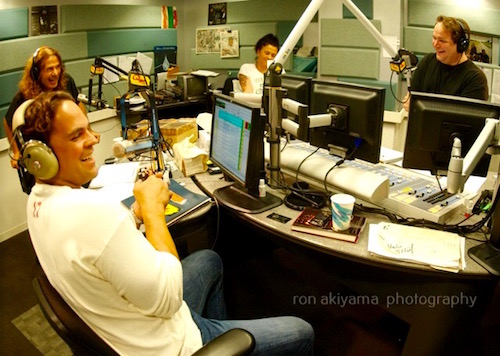 Evan Grossman of the New York Daily News wrote a feature article on Eddie's friendship with baseball player, and soon to be Hall of Famer, Mike Piazza. Excerpts from the story appear below.
The night of the legendary 9/11 home run, when Mike Piazza lifted the Mets to victory and a city in mourning with a towering blast to center field, he left Shea Stadium and made the familiar trip into the city to sit in on radio host Eddie Trunk's late-night heavy metal music show on WNEW. It's something he did often when he played for the Mets, and that night was no different.
"That's never going to be forgotten, man," Trunk said when Piazza walked in the door the evening of September 21st, 2001. "That's as big as it gets."
Piazza made semi-regular appearances on Trunk's shows on WNEW and Q104.3 during his eight years with the Mets. Even after some of the biggest moments of his Mets career, like that home run against the Braves that allowed the city to breathe again, he made it a point to hang with Trunk and spin records on the air.
"I knew it was a massive moment in the history of sports and New York and all of that. But we didn't really talk too much about that," Trunk told the Daily News of the 9/11 homer. "We certainly acknowledged it, but he came to do my show very much as an escape from baseball."
"This was his way to blow off some steam and have some fun. So the last thing he wanted was to come on a radio show and do a dissection of that night's game. He'd just play music with me and we'd talk…"
…What other athletes can you name who would regularly leave the ballpark and play co-host of a heavy metal show late into the night, sometimes before a day game, just because he liked the music so much?
"My Yankees fans would always complain we didn't have any Yankees and I said any time Derek Jeter wants to come in at midnight and play Metallica records with me, the door's wide open," Trunk said.
Like a Cameron Crowe movie, Trunk, a heavy metal institution, formed a fast friendship with Piazza over the music. They connected through a mutual friend and "a year or two into his Mets run," Trunk said, Piazza asked if he could come in and check out Trunk's radio show. Piazza was a fan.
"He said he would come in and hang out, but he wanted to keep it low key," Trunk said. "He wanted to come in, be a fly on the wall and didn't want a lot of fanfare about it…"
"…He came in and said he was only going to stay for a few minutes and say hello and we ended up leaving the studio at like 4 o'clock in the morning. We just had the best time…"
…In his life, [Piazza] had two loves: baseball and music. As far back as high school, former teammates recall Piazza only tearing himself away from the batting cage to attend local rock concerts.
"He'd walk into my studio and here would be sitting someone from AC/DC or somebody from Iron Maiden and he'd turn into the fan," Trunk said. "It was complete role reversal…"
"…Hard rock and metal music is fairly marginalized and people think that only a small amount of people like it and it's niche and not mainstream."
"We'd play requests, we'd take calls and it went on through his entire time with the Mets and I'm proud to say all these years later, we're best friends."
Read more at the New York Daily News.
all photos used in this story, courtesy of Ron Akiyama
source: nydailynews.com