THE CULT ANNOUNCE DATES WITH GUNS 'N ROSES, ADDITIONAL HEADLINING SHOWS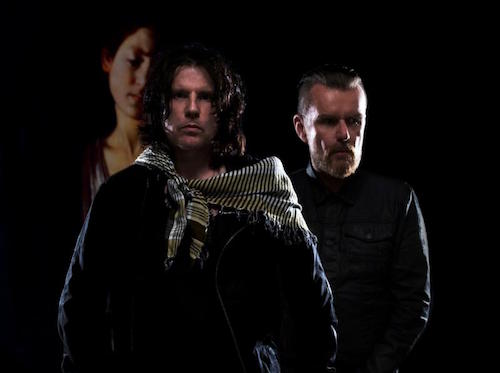 The Cult have announced a wide array of summer tour dates including four upcoming stadium shows with Guns N' Roses, as well as festivals and their own headlining concerts. The iconic band–founding singer Ian Astbury and guitarist Billy Duffy along with bassist Grant Fitzpatrick, drummer John Tempesta and keyboardist/rhythm guitarist Damon Fox–is on the road now in support of this year's Hidden City album.
Hidden City is their 10th studio album and the final chapter of the band's trilogy of releases which began with 2007's Born Into This then 2012's Choice of Weapon. The album has already produced three singles: Hinterland, Dark Energy and Deeply Ordered Chaos.
Of the album and its first single, Astbury told Billboard.com, "Hinterland is a place both real and imagined, a hidden city symbolic of a new Rome. Through the eyes of several witnesses we observe a young woman as she realizes her enlightened self in a dystopian dream world. Hinterland is filled with symbolism, reflecting a new aeon in the shift of human consciousness as we realign with our planet's natural rhythms."
The Cult continue to evolve and do things in their own style. Not tethered to the latest hit single or trend. They are a way of life, an ethos. Adventurers more than careerists. As Astbury eloquently puts it, "Our post-modern roots have kept the creative process vibrant, and we continue to evolve."
Duffy says, "Like all Cult albums–since Ian and I began writing together–we try our best to honestly reflect what we are feeling, doing and listening to. Hidden City is no exception and I'm thrilled to have had a creative part in such a critically acclaimed–but, more importantly–Cult-fan-acclaimed album. The dialogue between us all continues…"
Of the new album, Mojo said it's "Some of the fiercest, nastiest, most powerful – and also starkly beautiful – music of their career…The album's extraordinary howls of pain and anger, its dramatic apocalyptic visions and quiet interrogations of the meaning of life and death, align perfectly with the times."
Watch videos for Hinterland, G.O.A.T and Deeply Ordered Chaos below the tour date list.
The Cult with Guns N' Roses:
7/27 Atlanta, GA Georgia Dome
7/29 Orlando, FL Camping World Stadium
7/31 New Orleans, LA Mercedes-Benz Superdome
8/3 Arlington, TX AT&T Stadium
The Cult headlining dates:
8/2 San Antonio, TX Aztec Theater
9/16 Hampton Beach, NH Casino Ballroom
9/17 Chester, PA Talen Energy Stadium
9/18 Norfolk, VA Norva
9/20 Raleigh, NC The Ritz
9/21 Charlotte, NC Fillmore Charlotte
9/24 Houston, TX Houston Open Air
9/27 Wichita, KS Cotillion Ballroom
9/29 Kansas City, MO Harrah's/Voodoo Lounge
9/30 Memphis, TN Minglewood Hall
10/1 Louisville, KY Louder Than Life Festival
10/4 Denver, CO Ogden Theatre
10/5 Salt Lake City, UT The Depot
10/7 Fresno, AZ Paul Paul Theater at Fresno Fair
10/8 Primm, NV Star of the Desert Arena
The Cult online:
Official website
Facebook/a>
Twitter
Instagram
Youtube Channel