STRYPER'S MICHAEL SWEET DISCUSSES NEW MUSIC, GEORGE LYNCH AND SATANISTS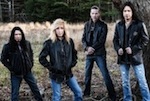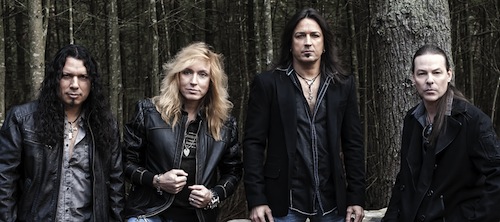 Ruben Mosqueda of Metal Titans spoke with Stryper frontman and guitarist Michael Sweet. Portions of the Q&A appear below.
Sweet is a "tech geek" stating, "I'm very active on Twitter. I'm also active on Stryper's Facebook page and Stryper's Twitter account. I think there's a purpose for that and I think it's very important to keep in touch with your fans."
Metaltitans: No More Hell to Pay has a contemporary meets old school Stryper sound to it. Which is what you said you wanted when we last spoke this spring.
MS: My goal as the main songwriter and producer was to give the fans what they have been wanting and requesting. I kept on reading comments like "You guys should get back to the To Hell with the Devil sound." That was the idea going into this record; the tricky part was doing that but not making yourself sound dated. That sometimes works other times it doesn't. I say this humbly–I think we hit it out of the park with the new record I don't know how we did that? I really think we did it.
Metaltitans: What's the Stryper appeal? You guys have fans that aren't necessarily of the Christian faith or necessarily fans of Christian rock. There's some fans that are more into the death metal or black metal scene.
MS: Yeah, I think the appeal for that side of the fence is the sound—the guitars, the high screaming vocals, the production of the records and the structures of the songs. They like the melodic metal. I think the appeal from the other side of the fence—the people who are Christian and that buy Stryper records; they get excited about the 'message.' I'm sure they love the sound and the songs. I think it's awesome that we are crossing the boundaries reaching people within the church and people that don't go to church. We are reaching people who are Atheist and people who are Satanists. I've talked to them. That's really interesting and really cool.
Metaltitans: Earlier you referenced the fact that you have personally sat down and had conversations with with black metal musicians. I'm curious to hear how that [was]?
Over the course of the past 30 years I have spoken to people of all shapes and forms! (laughs) I've sat down spoken with black metal guys, Satanists, Agnostics and hardcore Christians and fundamentalists. I've spoke to people that have come to our shows with bullhorns and protested our shows you name it. As I say this I'll probably see something new tomorrow. (laughs) We've seen it all. It's so trippy to sit down with a Satanist for an interview and have him tell me that he's a huge Stryper fan then see him in the front row banging his head to Soldiers Under Command. It's pretty wild.
Metaltitans: What's the status of your project with George Lynch? Was that supposed to be T&N or was that something entirely different?
MS: Let me clear that up. I think the mistake that was made by all of us is that we put the cart before the horse. We started talking about it a bit too soon–before things were even finalized. I'm referring to the T&N thing. I got a call from Jeff Pilson and I had spoke to George (Lynch) and it was a go. We were trying to get a tour booked and we wanted to get on the Loud Park Festival in Japan and also do 3-4 week U.S. tour. Needless to say none of that worked out–at least not this year. Right now everyone involved in the band is so busy. Jeff is incredibly busy with Foreigner, George is working with Dug Pinnick from King's X and I've obviously been very busy with Stryper. We weren't able to put together a tour in 2013 but I do believe we will do one in 2014. I spoke with Jeff and he wants to get me on the next T&N record. The thing that I can tell you that has been confirmed is that I will start recording with George in February (2014) on a supergroup type of project/record. There's no name for the band as of yet it will be George Lynch, Michael Sweet, Brian Tichy, and James Lomenzo. We start recording in February. George is working music right now, he'll write most of the music and I'll write the lyrics. I'm producing the record. It will be released on Frontiers Records with a release date sometime in 2014. I'm really pumped about that. It's going to be awesome.
Metaltitans: How are you and George going to split the guitar work on that? Will you just sing in this band?
MS: I'm going to exclusively sing on this one I think. I'll record some rhythm guitar and might play a little lead—this is George Lynch I'm playing with. He's one of the greats of our time.
Read the entire interview at Metal Titans.
Watch Stryper's video for No More Hell To Pay below.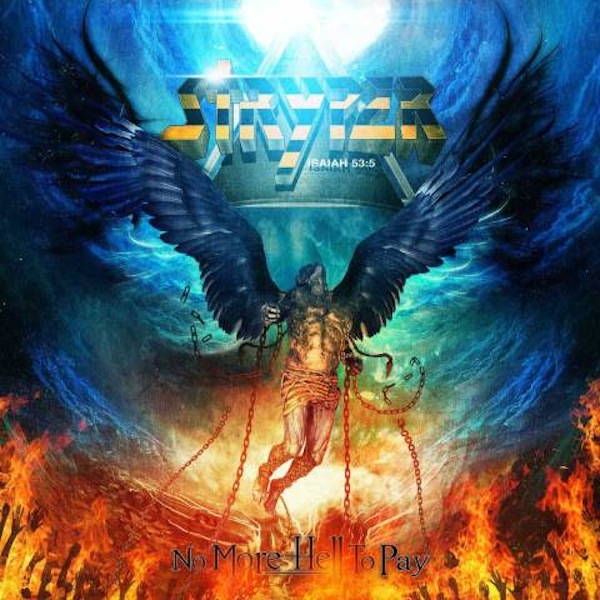 source: metaltitans.com