STRYPER TO RELEASE "LIVE AT THE WHISKY" CD/DVD ON SEPTEMBER 23RD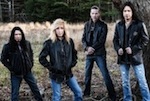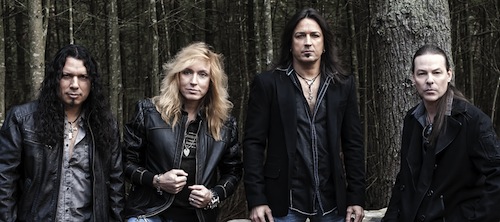 Stryper is back with their latest release, a live CD/DVD combination called Live At The Whisky. The live recording will be available on September 23rd through Frontiers Records and is a must have for any fan. The concert was recorded at a sold-out show last November at the famous Whisky a Go Go on Sunset Blvd. The 16-track collection documents the band's first show in support of their latest critically acclaimed release, No More Hell To Pay.
From the show opener Legacy to the final notes of show finale Soldiers Under Command, Live At The Whisky documents Stryper's rich musical legacy that spans over 30 years. The original lineup comprised of Michael Sweet (vocals/guitars), Robert Sweet (drums), Oz Fox (guitars) and Tim Gaines (bass) showcase the musicianship and songs that garnered the band a huge fan base in the mainstream world and the Christian market. Live At The Whisky was produced by Michael Sweet and is available for pre-order at a href=" http://geni.us/StryperWhiskyAMZ" target="_blank">Amazon.
"We've always wanted to record a live album that captures the rawness of the band and this is it! We couldn't be more thrilled then to have captured this at the infamous Whisky, where it all began for us. After 30 years, we're still proud to do what we do and hopefully it shows. This is an intimate performance, the way it should be."
The DVD of Live At The Whisky also contains the music videos for No More Hell To Pay and Sympathy from their latest album No More Hell To Pay. It also features an interview segment the band recorded for Nashville All Access. A trailer for the DVD can be seen below. The concert will also be broadcast on AXS.TV on September 28th. Check local listings and providers for more information on the television debut of Live At The Whisky this Fall.
The track listing for Live At The Whisky is:
1) Legacy
2) Marching Into Battle
3) You Know What To Do
4) Loud And Clear
5) Reach Out
6) Calling On You
7) Free
8) More Than A Man
9) The Rock That Makes Me Roll
10) No More Hell To Pay
11) Jesus Is Just Alright
12) Always There For You
13) All For One
14) The Way
15) To Hell With The Devil
16) Soldiers Under Command
For more information about Stryper, please visit stryper.com.